Douglas Water
A series of images of Douglas Water, South Lanarkshire and its surroundings.
The village of Douglas Water (or Ponfeigh) in South Lanarkshire grew as a mining village for the local Douglas Colliery. It had a school, cinema, shops (including its own Co-op), junior football teams, a bowling green and its own railway station (Ponfeigh) with a branch to Douglas Colliery. Mining subsidence around the mine resulted in many of the miners' rows having to be demolished in the 1950s. The colliery declined and was eventually closed in 1967 following a fire. It was knocked down along with 100s of houses. After the end of deep mining, open-cast mining started at nearby Broken Cross, but that has now ended.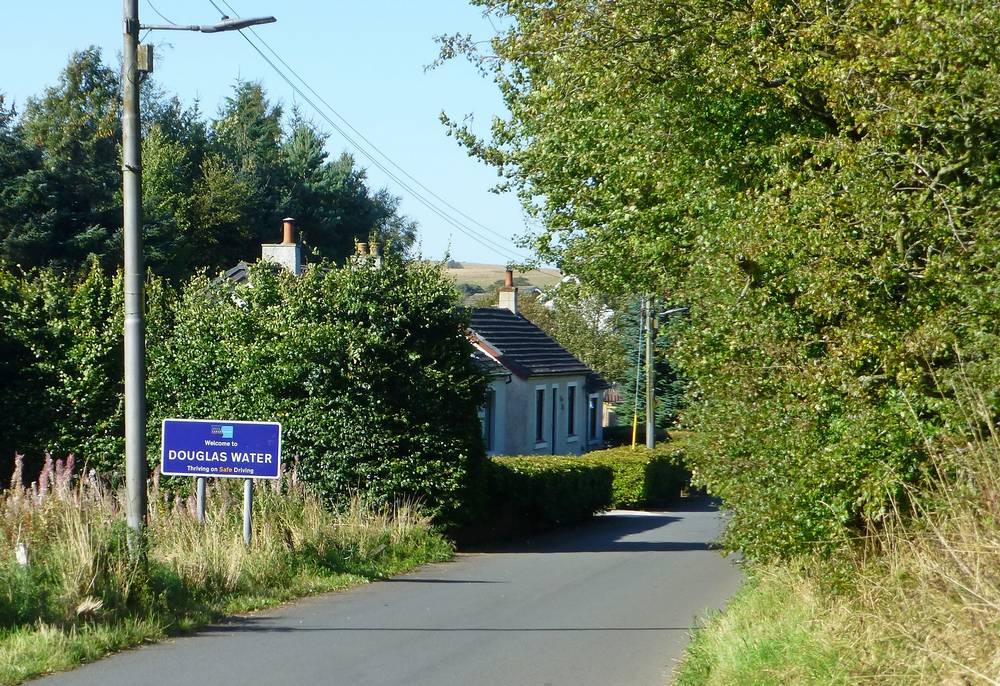 Welcome to Douglas Water from the South via Rigside. 21st September 2019.

The village of Douglas Water with the Welcome sign from the North. The sign is currently redundant as you cannot reach the village as Ponfeigh Bridge is closed. 21st September 2019.

Ponfeigh Bridge over the river Douglas Water. It was declared unsafe and closed in April 2016. South Lanarkshire Council have agreed funds to have a new steel bridge built which is expected to be completed in 2020/21. Date of photo: 21st September 2019. Apparently, work started on the new bridge in the week after this photo was taken.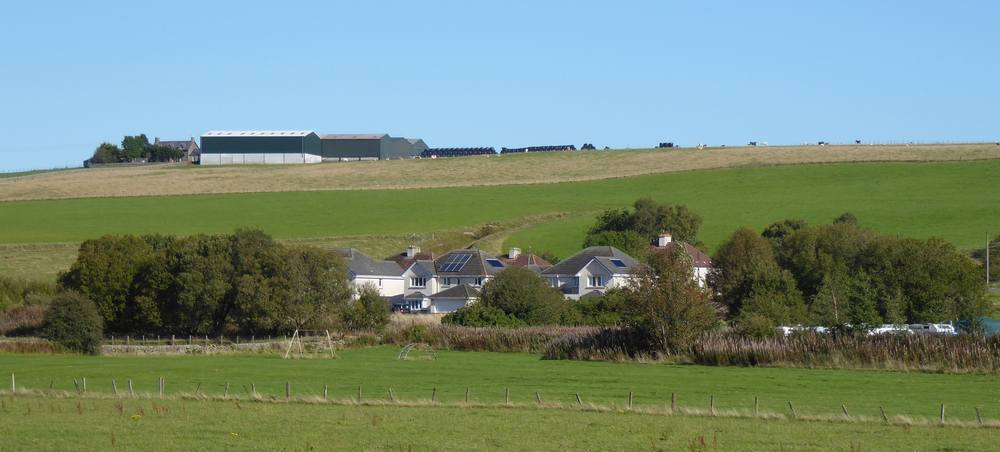 Another view of the village. 21st September 2019.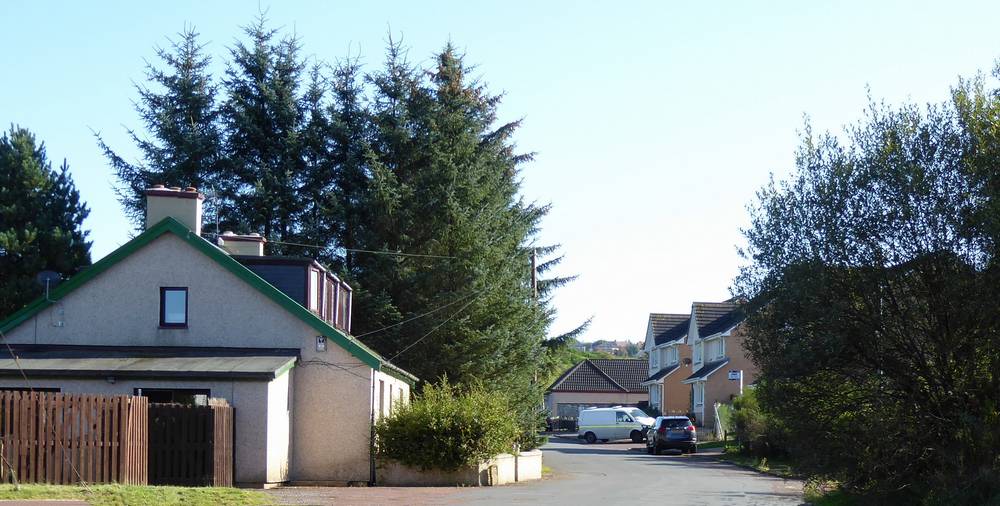 The junction of Rigside Road and Salisbury Place. 21st September 2019.
Macauslan Terrace, Douglas Water. 21st September 2019.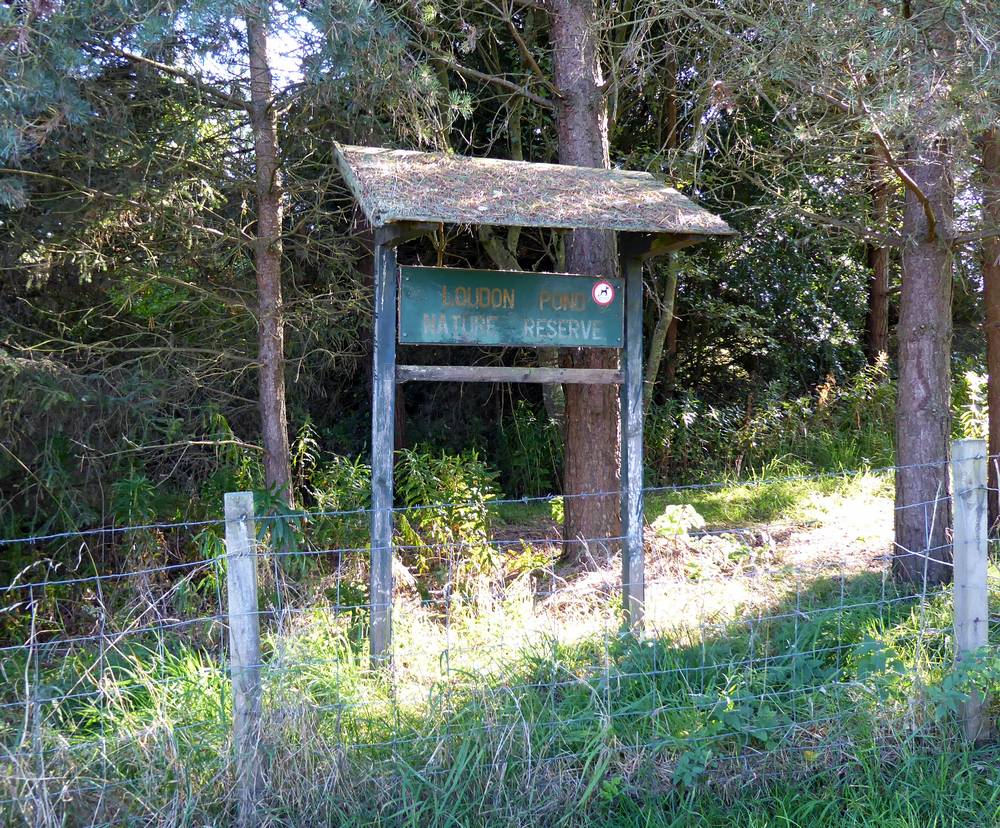 Loudon Pond Nature Reserve. Date of Photo: 21st September 2019
This was the site of the former Douglas Colliery and its nearest housing scheme. The mine workings were flooded and linked up with Douglas Water to form a wide pond. The Loudon Pond and Ponfeigh Glen Association was formed to improve and nuture this area. .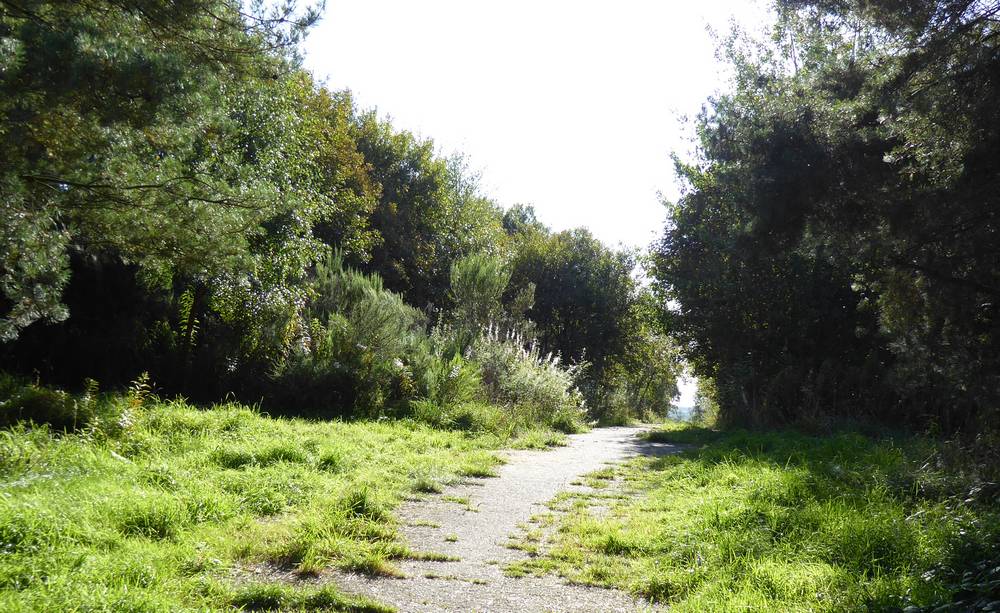 Access path to Loudon Park Nature Reserve. This was formerly Carmichael Street, the road of miners rows that lead to Douglas Colliery. Date of photo: 21st September 2019
Folkerton Mill
Folkerton Mill is a grade B listed grain mill with the current stone buildings dating from 1871. It was still being worked in the 1970s. The current owners are preserving much of its content and are using the mill as a rather different Wedding venue.. Activities are also described on a Facebook page.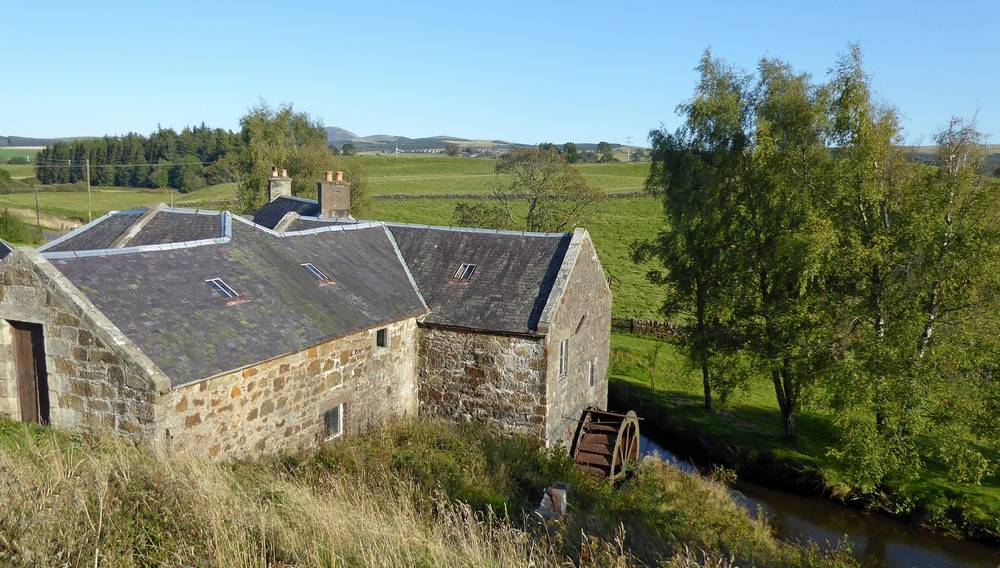 Folkerton Mill. 21st September 2019.
Closer view of water wheel. 21st September 2019.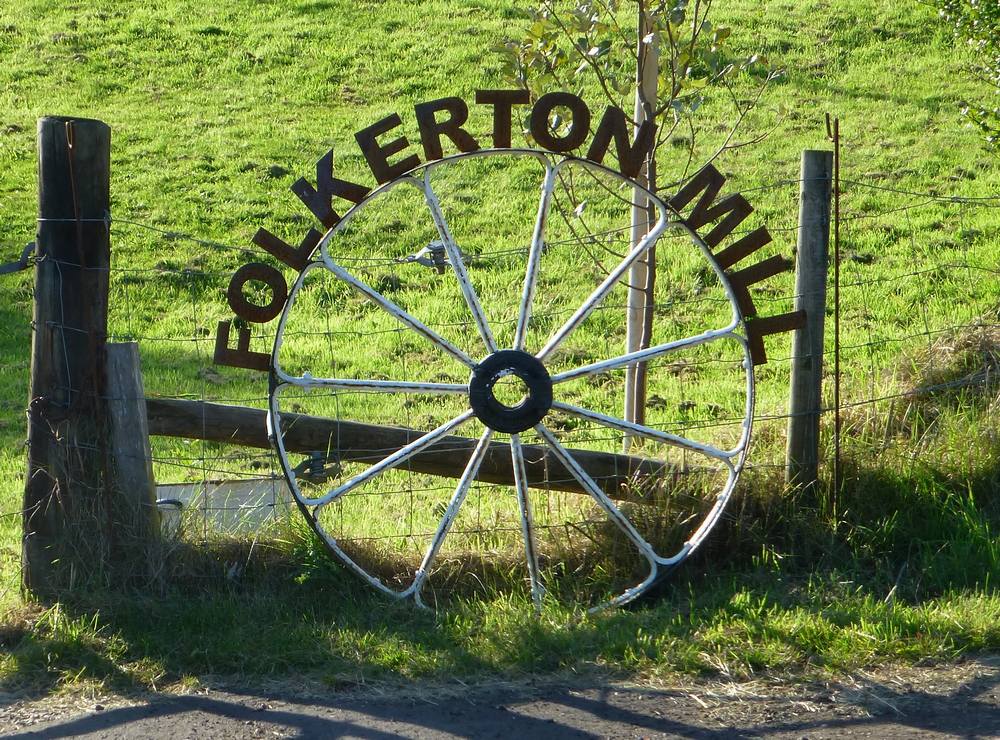 Sign at entrance gate. 21st September 2019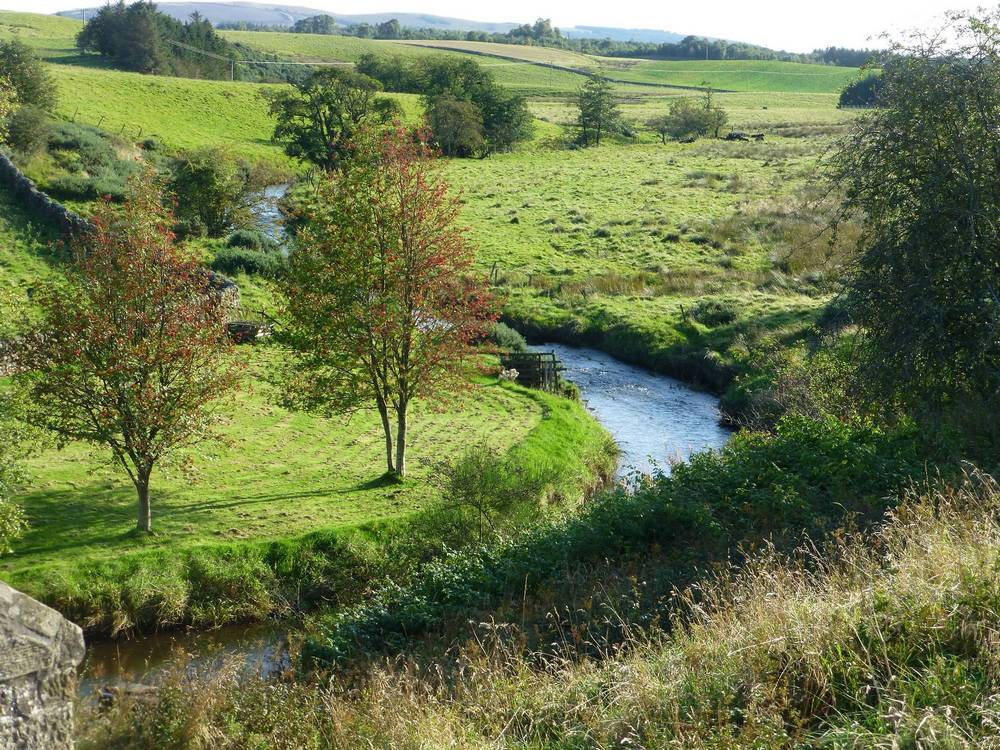 Poniel Water at Folkerton Mill. 21st September 2019
Broken Cross
Broken Cross was an open cast mine on top of a hill and left a scarred landscape when mining came to an end. The area is being developed for alternative use including wind generation, warehousing and open storage areas. Currently it is being used by Wren Kitchens as a distribution centre and Blackwell Plant for storage of plant vehicles. The site has convenient access to and from the M74 at Junction 11 and is being marketed together with Poniel and Happendon for business development.

Entrance to Broken Cross site. 21st September 2019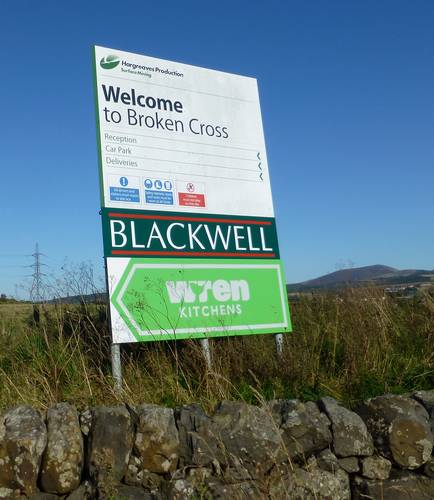 Sign at entrance. 21st September 2019
Further Information