Gallery (Trains)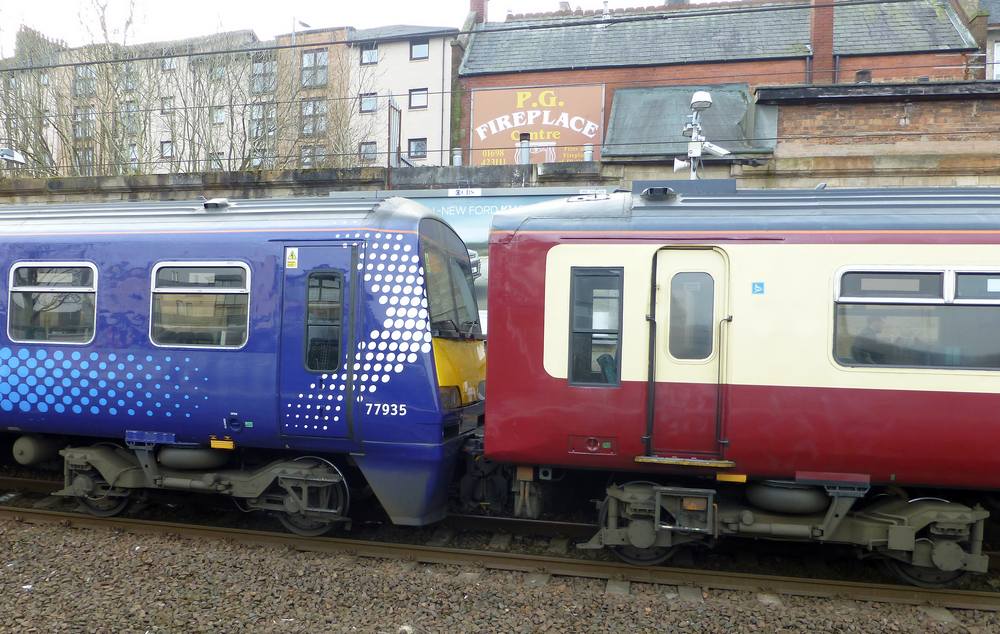 The new and the old. A refurbished class 320 electrical multiple unit in Saltire livery coupled to a class 318 unit in the older carmine and cream colour scheme. Hamilton Central station, 5th March 2013.

Freight train hauling china clay from Antwerp in Belgium to Irvine in Scotland passing through the Clyde valley near Abington, South Lanarkshire at dusk
Class 318 (318262) electric multiple unit at Larkhall Station, South Lanarkshire on 21st July 2011. This two-tone livery, which suits this class of train so well, is being phased out and replaced by a blue Saltire livery.
Class 158 Diesel Multiple Unit leaving Dalmeny Station to cross the Forth Railway Bridge. 27th December 2012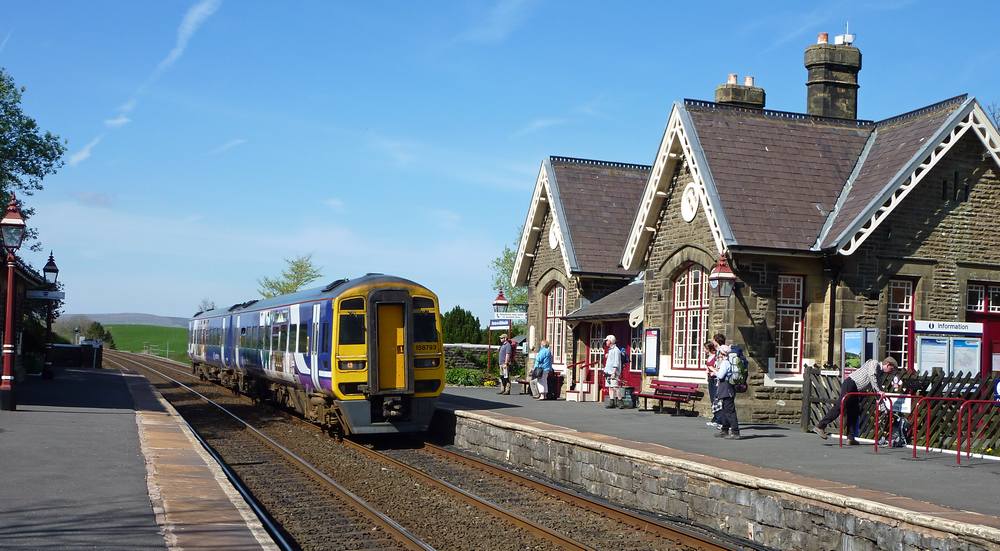 Class 158 DMU entering Horton-in-Ribblesdale Station on the Settle and Carlisle route. 24th April 2011.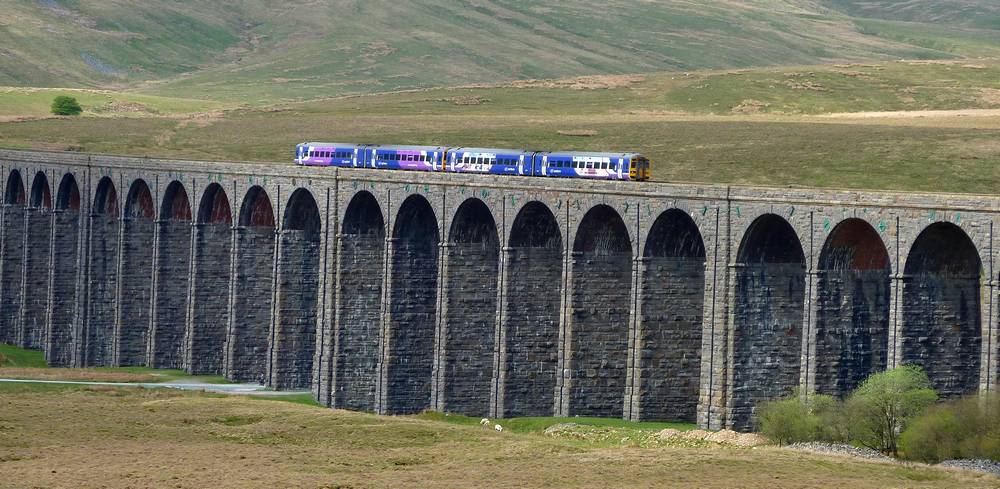 A train of 2 Class 158 DMUs on Ribblehead Viaduct on the Settle and Carlisle route. 25th April 2011.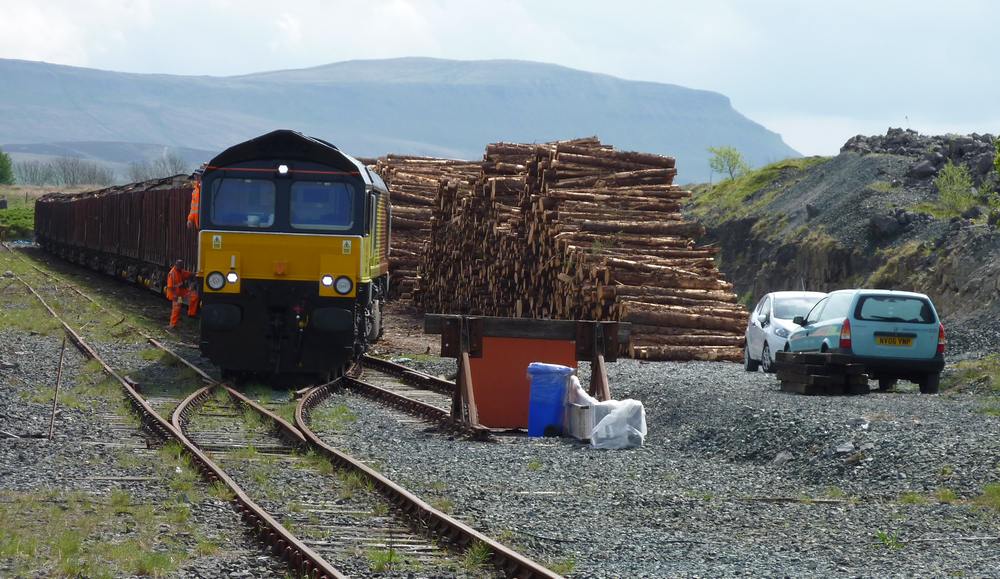 66845 collecting a train of timber wagons from the railhead at Ribblehead station on the Settle and Carlisle route. 25th April 2011.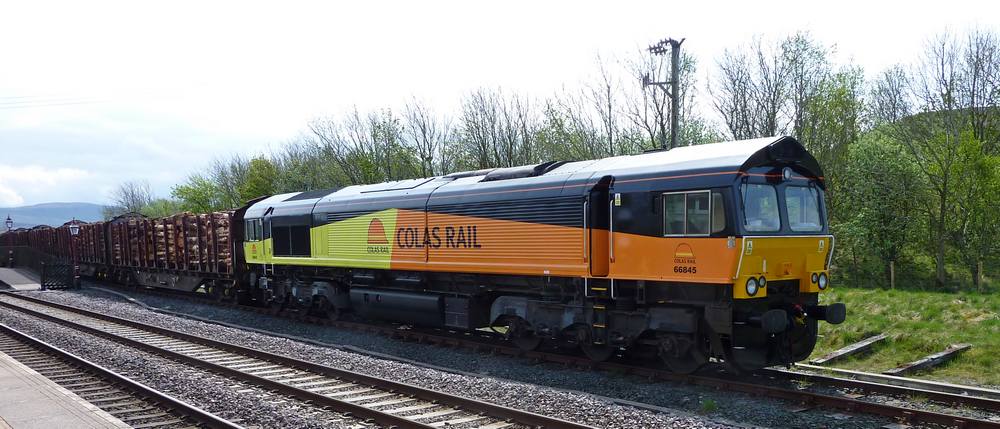 Colas Rail 66845 leading the train of timber wagons out of the yard at Ribblehead station. 25th April 2011.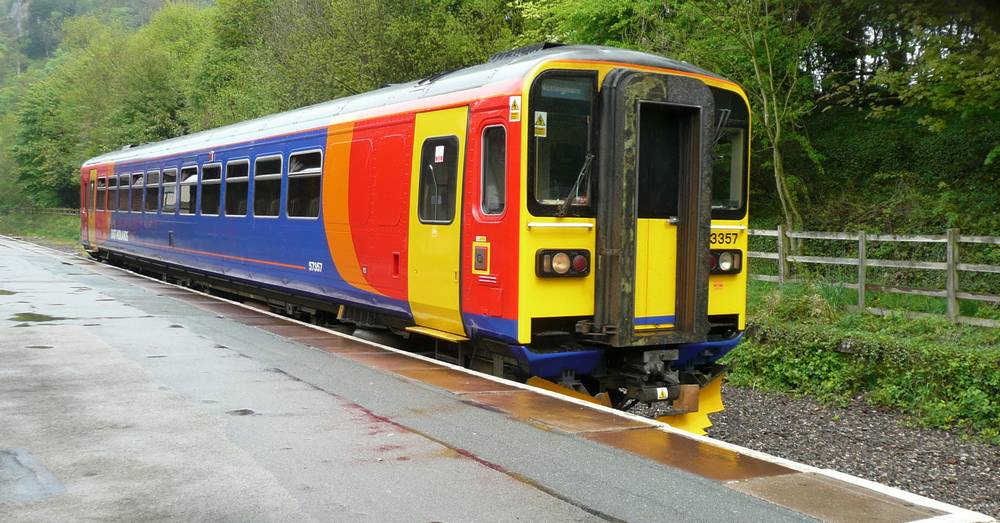 Class 153 Railcar at Matlock Bath Station. 30th April 2009
Galleries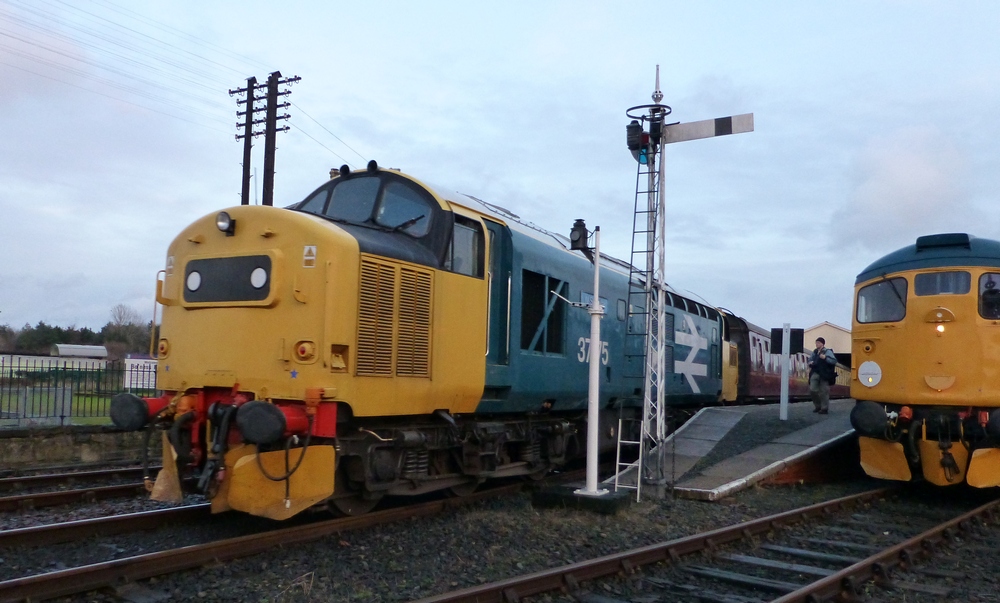 The Bo/ness and Kinneil Railway on the southern bank of the Firth of Forth and the Ravenglass and Eskdale Railway in West Cumbria