North and South Lanarkshire
A series of images of North and South Lanarkshire, Scotland, apart from images of Lesmahagow, Blackwood/Kirkmuirhill, Hamilton and Clyde Valley which are shown separately. Some of these were an experiment in the use of letterbox format which is ideally suited for web pages.
Lanark
Woodstock Medical Campus
On the far side of Lanark Station are a series of modern buildings all related to health. Date of Photos: 27th Jan 2022.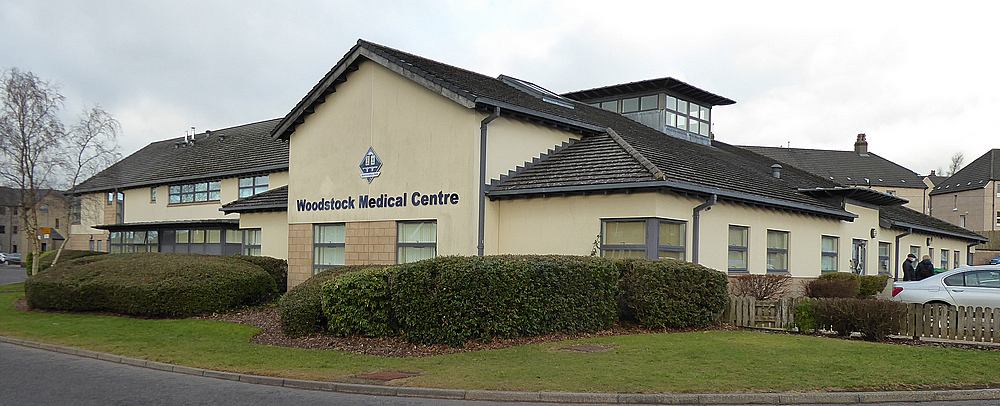 Woodstock Medical Centre - a GP surgery for local residents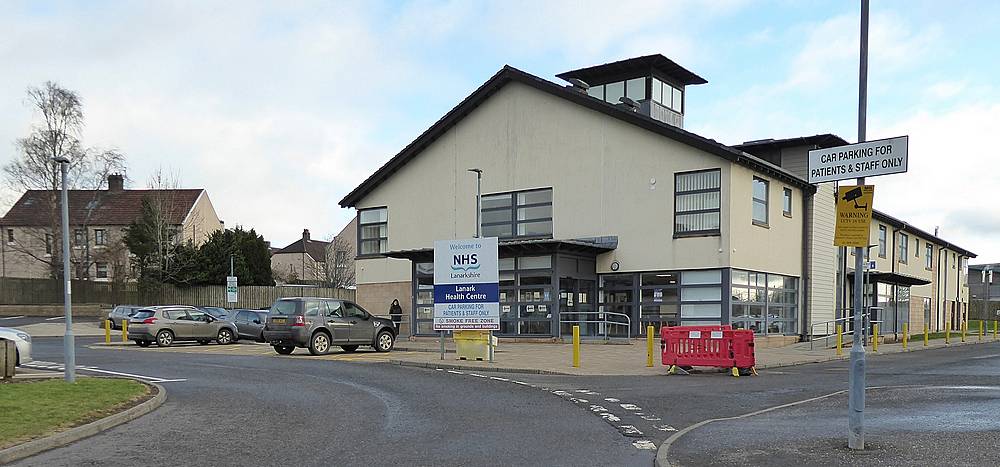 Lanark Health Centre
Lanark Health Centre. NHS lanarkshire run several clinics here. I was attending a podiatry clinic.

South Lanarkshire Lifestyles - Lanark
This leisure centre includes a 25m swimming pool, health suite, dance studio, fitness gym, hydro therapy pool and coffee shop.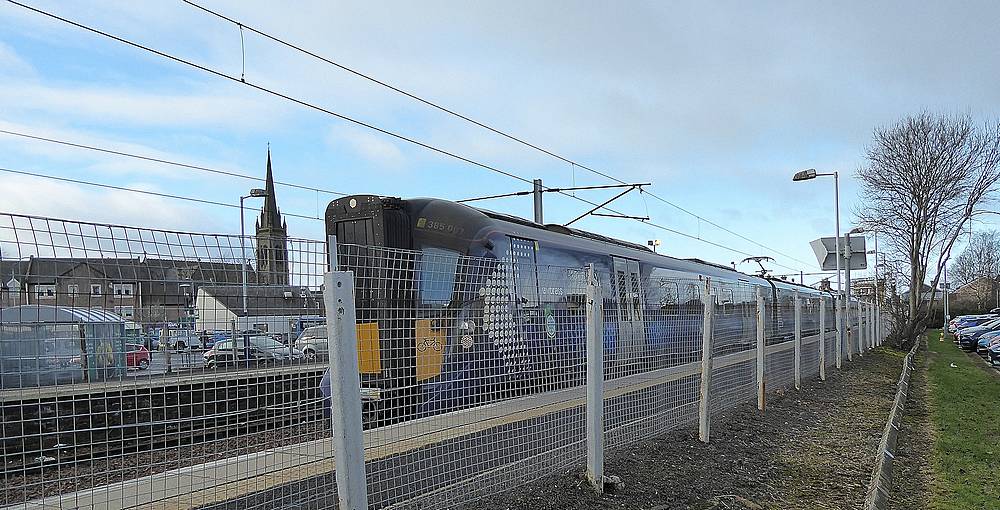 Lanark Station
This photo shows how close the station is to the access road to the facilities on the campus. The church spire in the distance is St. Mary's Catholic Church. The fencing spoils the view of 385007 Electric Multiple Unit.
Lanark Agricultural Centre
Steeple on Lanark Auction Market. Date: 26th October 2008
Lanark Foal Show 2012. This annual show of Clydesdale foals is organised by the Lanark, Biggar and Peebles Foal Show Society. 27th October 2012
Lanark Foal Show 2012, an annual show of Clydesdale foals. This 1 year old filly, Dovecote Ellie May, was shown by JW and M McIntyre. 27th October 2012
Judging at the 74th Lanark Foal Show for Clydesdales at the Lanark Agricultural Centre, 26th October 2013.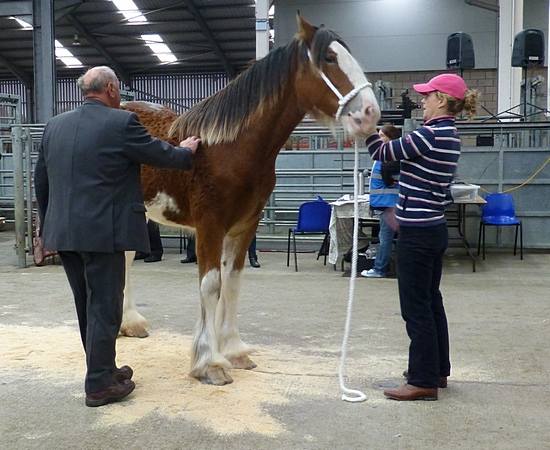 Judging at the 75th Lanark Clydesdale Foal Show, 25th October 2014
Lanark Racecourse
In 1910, Lanark hosted the first Scottish International Aviation Meeting on Lanark Racecourse and Aviation Ground. This monument, commemorating the centenary of this event, was erected near Lanark Loch and was unveiled in 2010.
Tote Building at former Lanark Racecourse. Date: 26th October 2008
New Lanark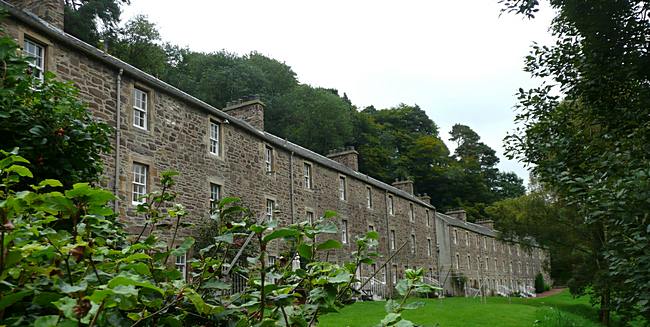 New Lanark (Conservation Village), South Lanarkshire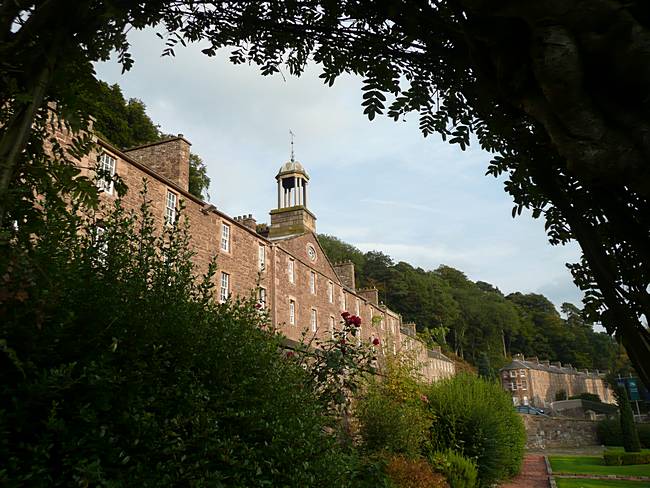 The Bell Tower, New Lanark, South Lanarkshire
See also Hydroelectric Power from the Clyde which includes photos of the Falls of Clyde and the New Lanark Mills.
Biggar
Biggar is a picturesque town in the South-East of South Lanarkshire adjacent to the Borders. Its wide main street is typical of many market towns in Southern Scotland and North England and contains many interesting buildings, as I hope the photographs show.
Biggar Main Street. 24th August 2012
Biggar Corn Exchange. 24th August 2012
Biggar Flower Shop. 24th August 2012
Cones and Candles. 24th August 2012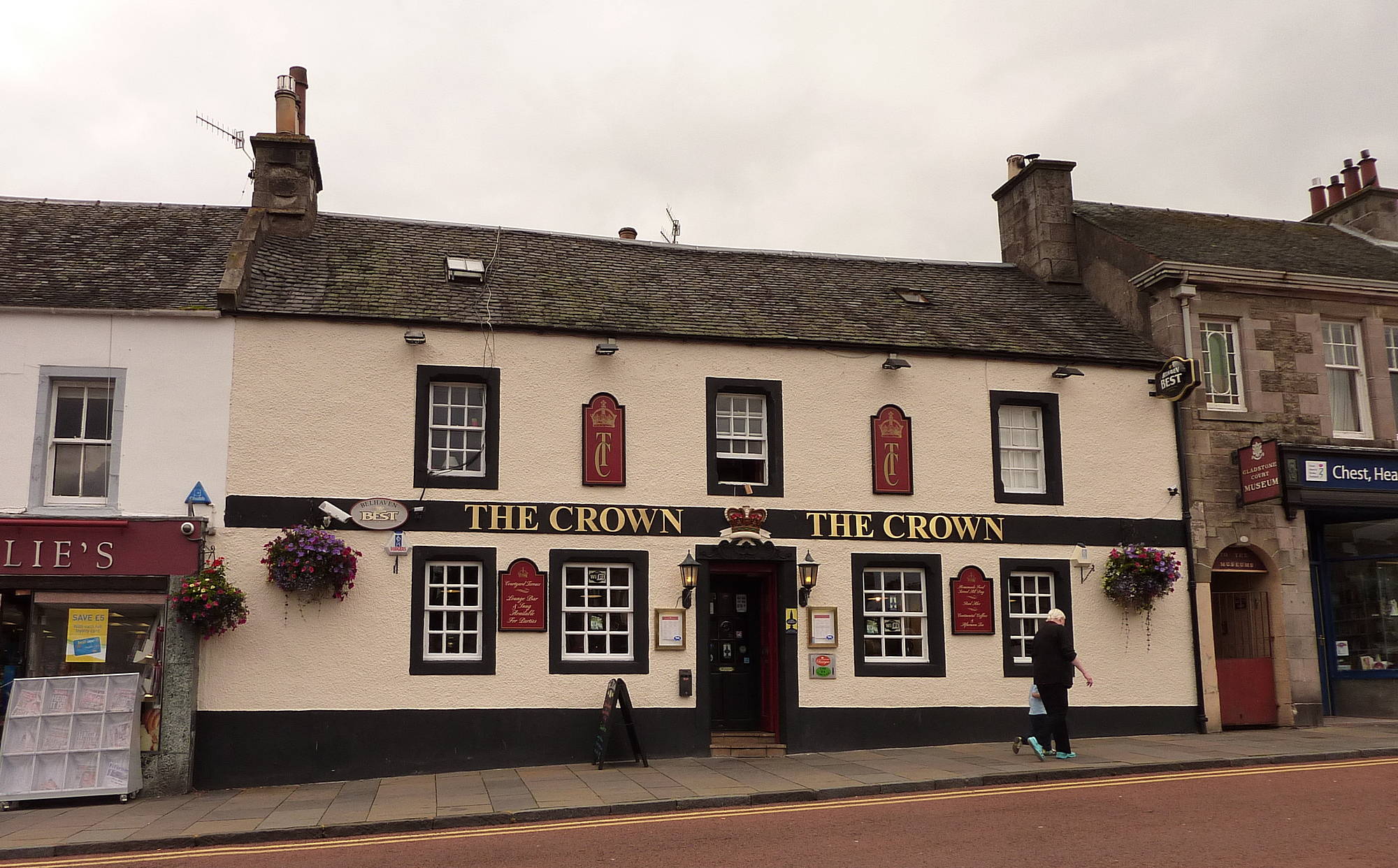 Crown Inn, Biggar. 24th August 2012
Biggar Post Office. 24th August 2012
Cottage in Biggar Main Street. 24th August 2012
Another Cottage in Biggar Main Street. 24th August 2012
<
Townhead Fish and Chips (worth a trip to Biggar alone!). 24th August 2012
Biggar Municipal Hall. 24th August 2012
War Memorial. 23th August 2017
Fleming Arms, Biggar. 23th August 2017
Elphinstone Hotel, Biggar. 23th August 2017
1912 Delage Type AB
Every year in August, Biggar hosts a vintage rally organised by the Albion Trust. See photos of the 2017 rally
Wishaw, North Lanarkshire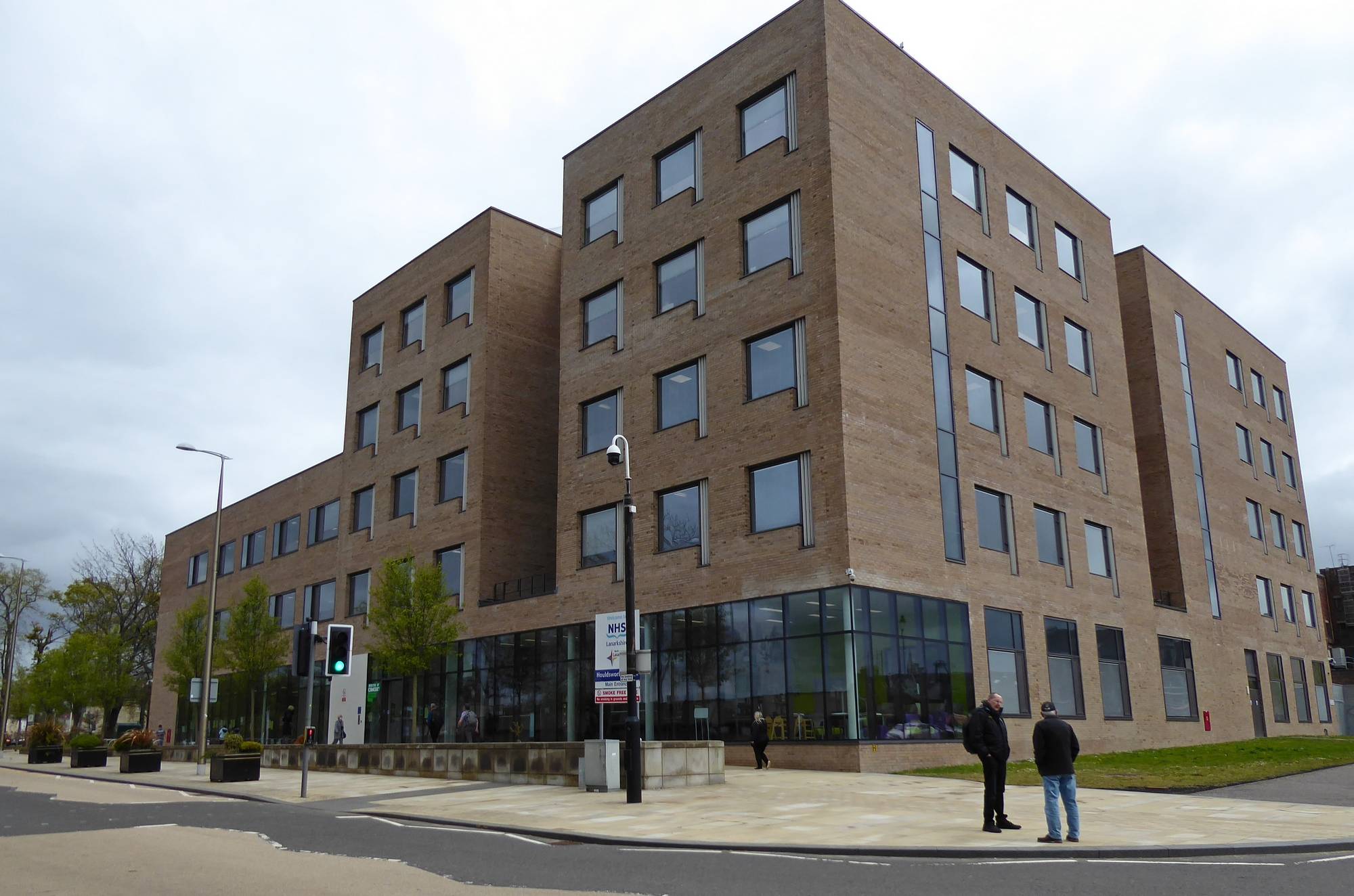 Houldsworth Centre, Wishaw. 10th May 2021
The modern Houldsworth Centre was opened in mid-August 2015, a joint undertaking betwen NHS Lanarkshire and North Lanarkshire Council. It effectively replaced ageing and inadequate facilities for Wishaw Health Centre and Wishaw library and includes the Municipal Bank, Municipal Services (Housing),Social Services, and community health services. A cafe on the ground floor seen in photo with large windows provides a service for staff and visitors and a two-storey car park opposite provides parking. Central atria within the building give light and space. Taken on my visit to the Diabetic Eye Screening Clinic on 10th May.
Others
On the border between South Lanarkshire and the Borders near Skirling

Near Symington, South Lanarkshire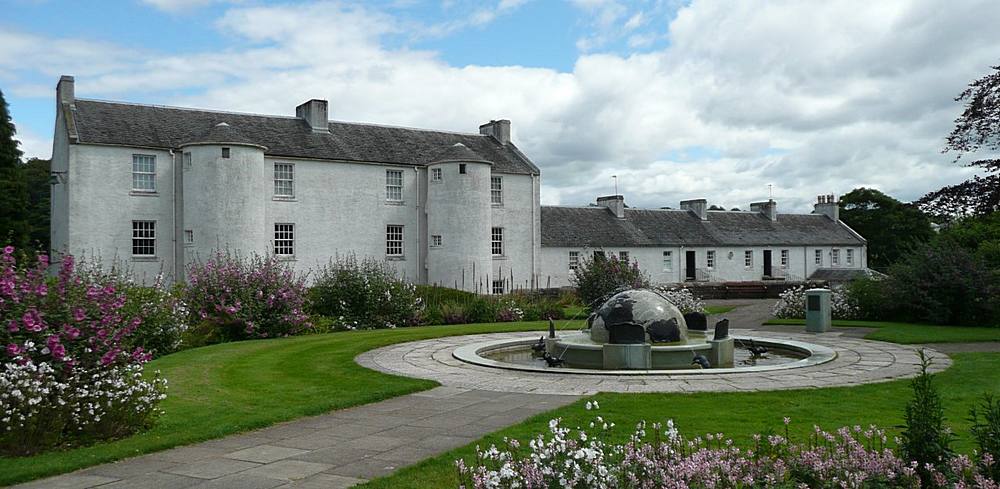 David Livingstone Centre, Blantyre, South Lanarkshire - Birthplace of the great explorer. Photo: Aug 2008.
Strathclyde Loch (artificial) in Strathclyde Park, Motherwell. Date: 7th Nov 2016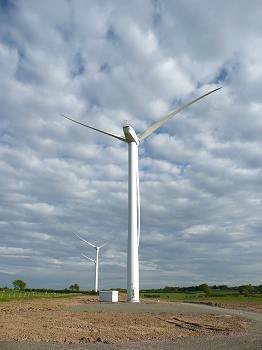 Windfarm adjacent to the M74 at Canderside, near Larkhall
International Children's Games 2011, Lanarkshire. This mini-Olympics was very well organised by North and South Lanarkshire Councils using a number of first-class sports centres across the county. This photo shows the 100m heats in the athletics event at the John Wright Sport Centre, East Kilbride on 5th August. Other events included sailing, golf, badminton, volleyball, tennis, swimming, judo and football.
Scottish National Museum of Rural Life, East Kilbride, South Lanarkshire. Photographed 18th April 2013.