Gallery (Ships and Boats)
HMS Duncan, the last of the Type 45 Destroyers, was launched from BAE Systems' Govan shipyard on Monday 11th October 2010. This photograph taken on Wednesday, 13th October, shows it being towed down the Clyde to be fitted out at the Scotstoun yard. (Photograph by Rozsa Halls)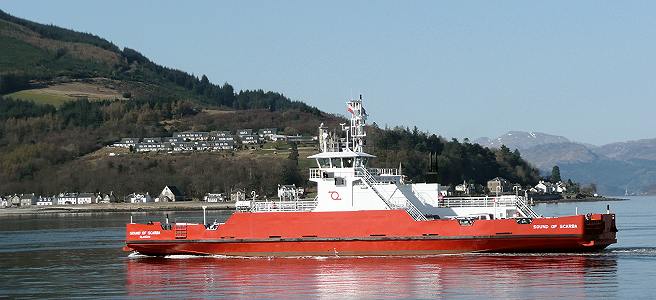 Car Ferry "Sound of Scarba" en route to Dunoon in the Clyde estuary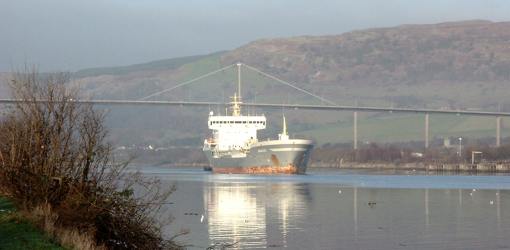 Freighter going under the Erskine Bridge on the Clyde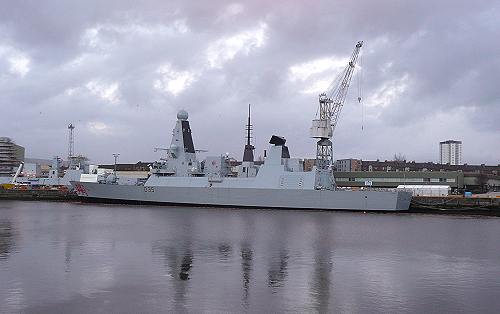 HMS Dragon at BAE Systems shipyard at Scotstoun on the Clyde . She commenced sea trials in November 2010. Her sister ship, Duncan, is being fitted out and can just be seen behind Dragon to the left.(Jan 2011)
HMS Defender and HMS Dragon at BAE Systems shipyard on 3rd June 2011.
The shark-like bows of Dragon and Defender. 3rd June 2011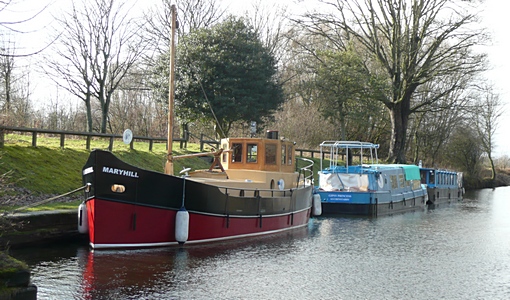 Boats on the Forth and Clyde Canal near Kirkintilloch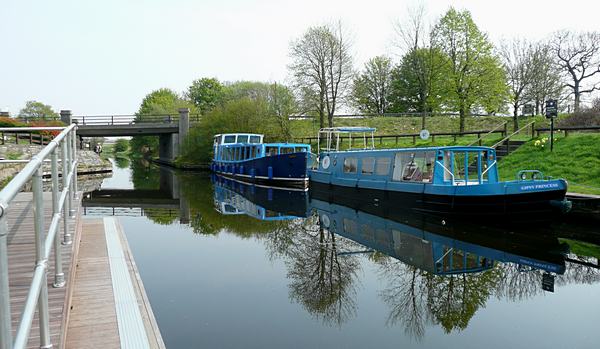 Boats on the Forth and Clyde Canal at The Stables, Kirkintilloch. 20th April 2011
Yarrow Seagull on Forth and Clyde Canal at Kirkintilloch. This is one of several boats operated by Seagull Trust Cruises who offer free canal cruising to people with special needs.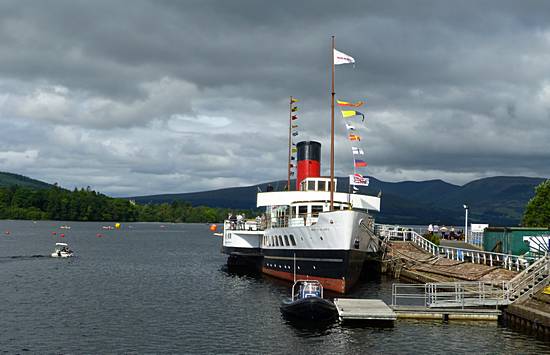 Maid of the Loch at Balloch Pier, Loch Lomond. The Maid is the last paddle steamer built in Britain and was formerly the mainstay of cruises on Loch Lomond. She is being restored and is currently a static visitor attraction. Date of photo: 24/08/2013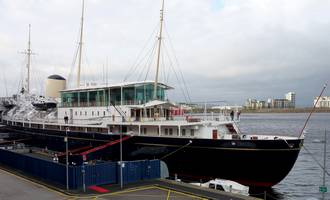 A series of photographs taken of the exterior and interior of the Royal Yacht Britannia at Leith Harbour, Edinburgh on 26th December 2011.