Hillcrest, Lesmahagow
Hillcrest is a pleasant social housing development off Balgray Road. There are plenty of grassed areas and some great views over the surrounding countryside.
These photographs were taken on the 29th October 2015, unless stated otherwise.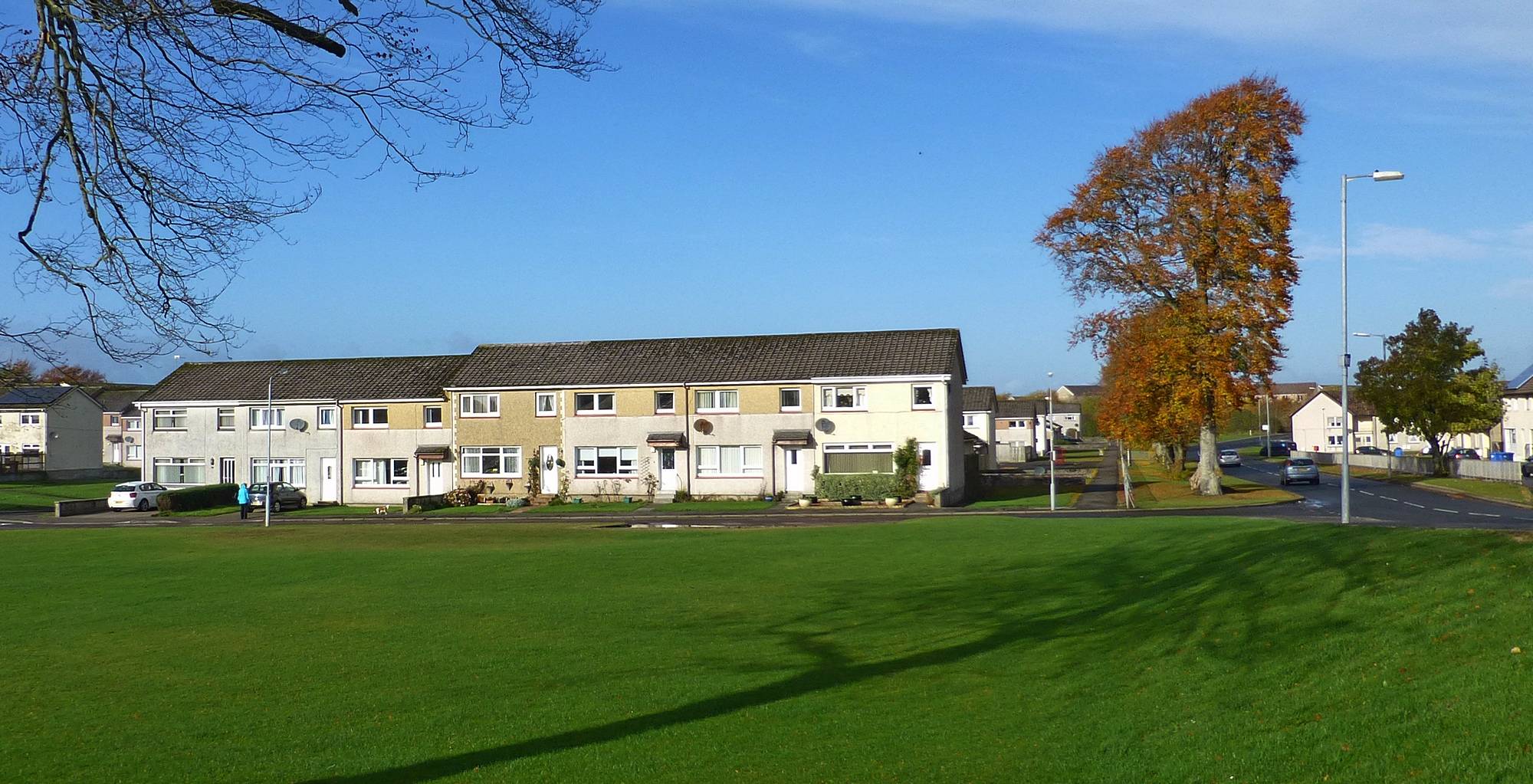 Hillcrest with the junction to Balgray Road at the right of the photo.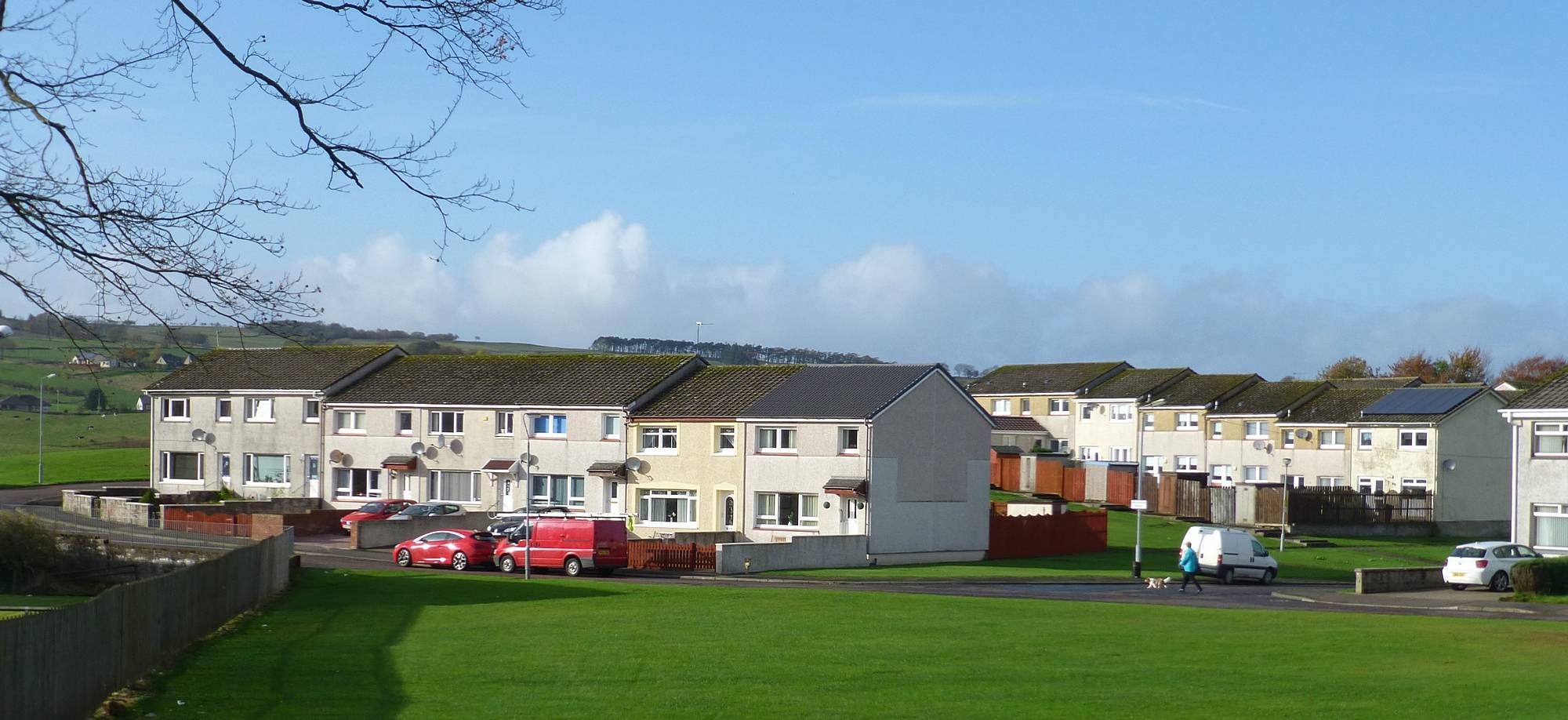 Further down Hillcrest. At the left in the picture, the road bends round to run parallel to the Nethan Valley.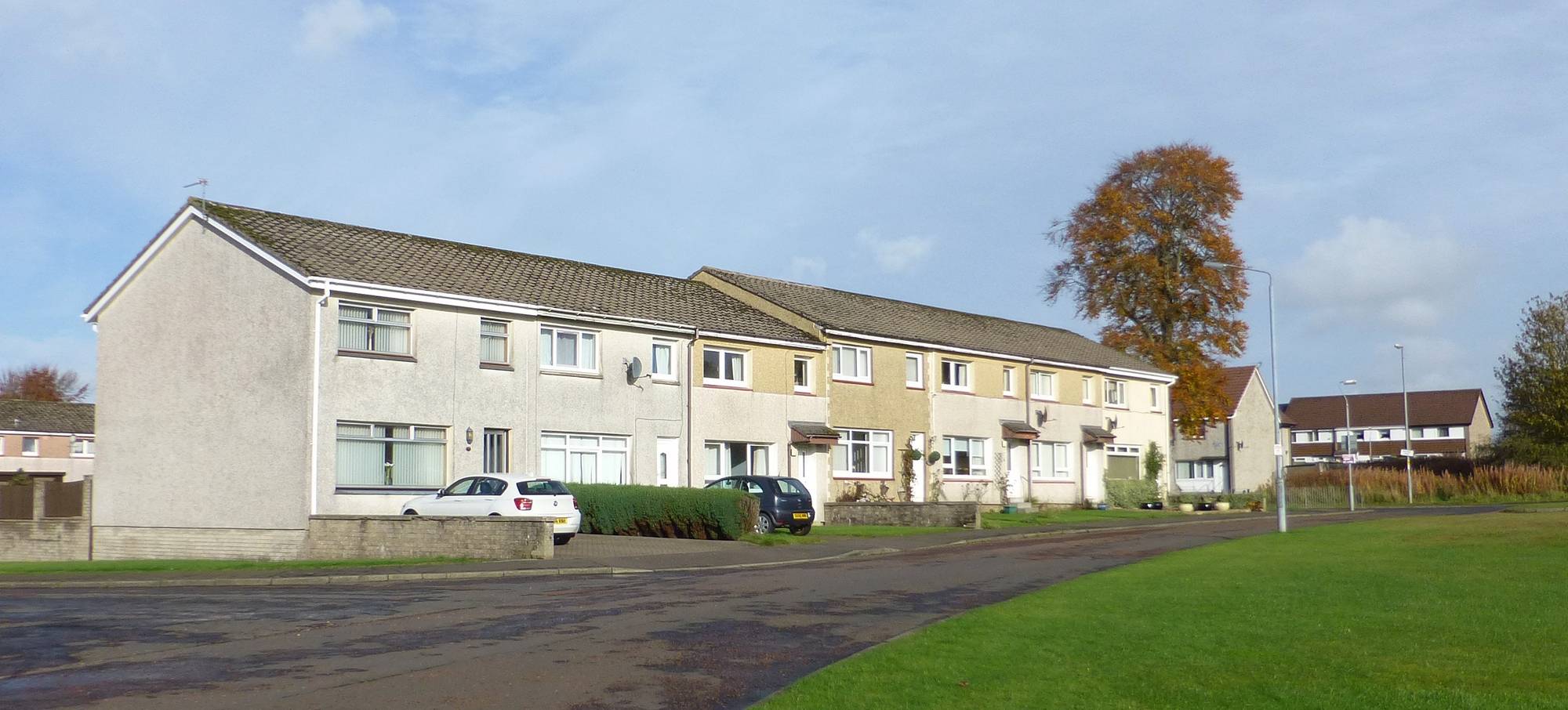 The first section of the road around the bend.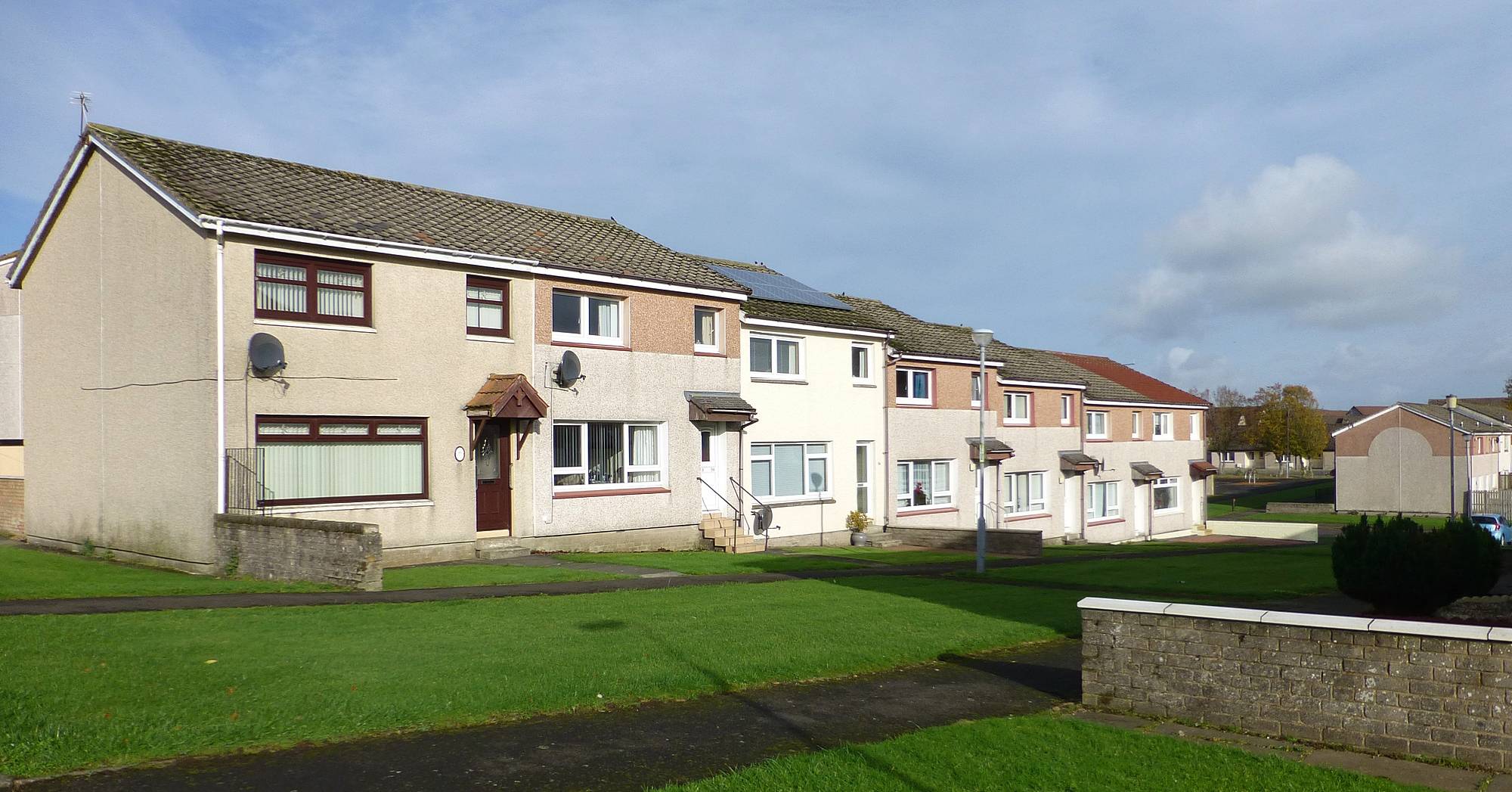 Midway down this straight section is an area where the houses are at right angles to the road and acccess is only through paths.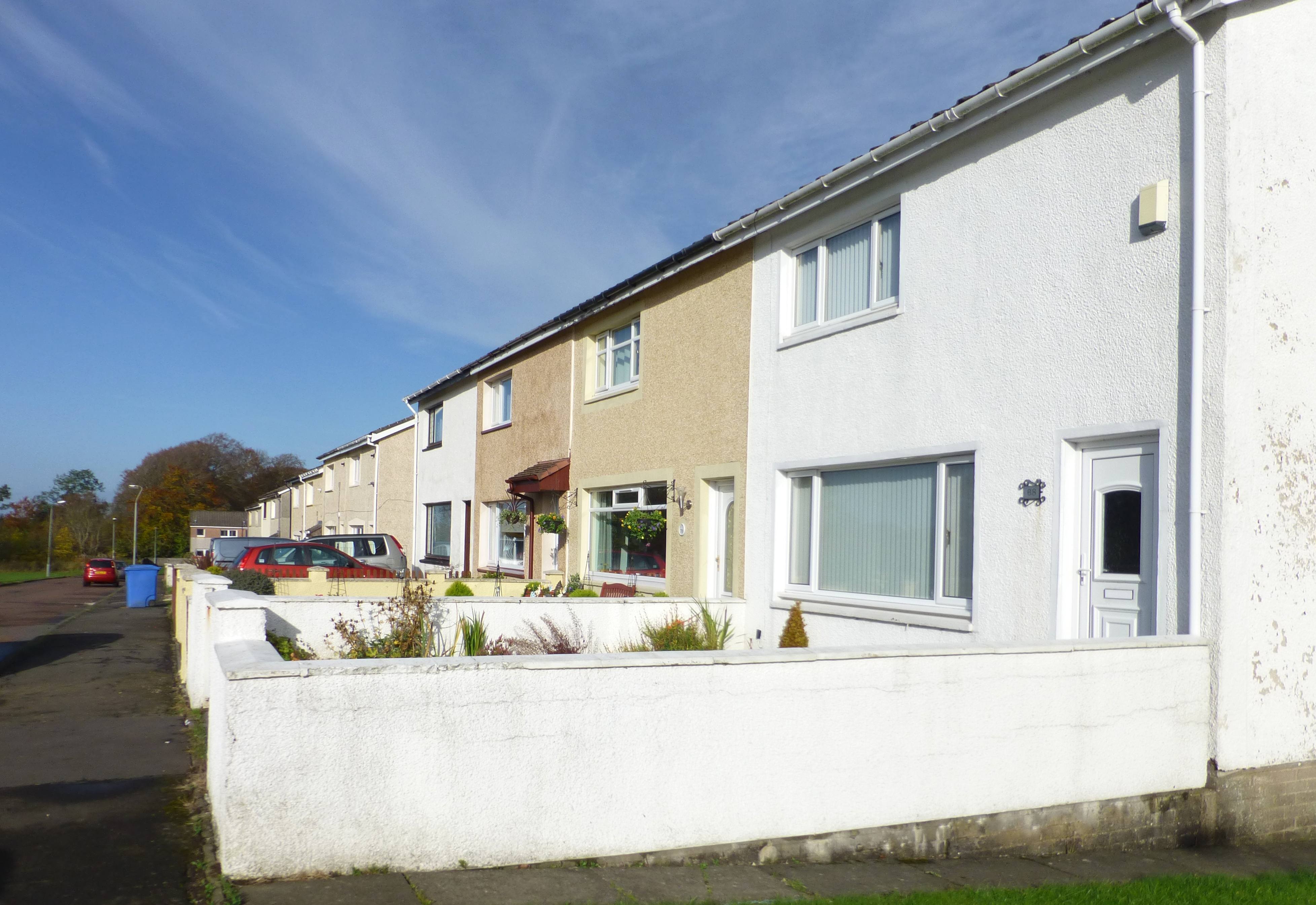 Further down this section of the road

The last section of Hillcrest looking towards the end.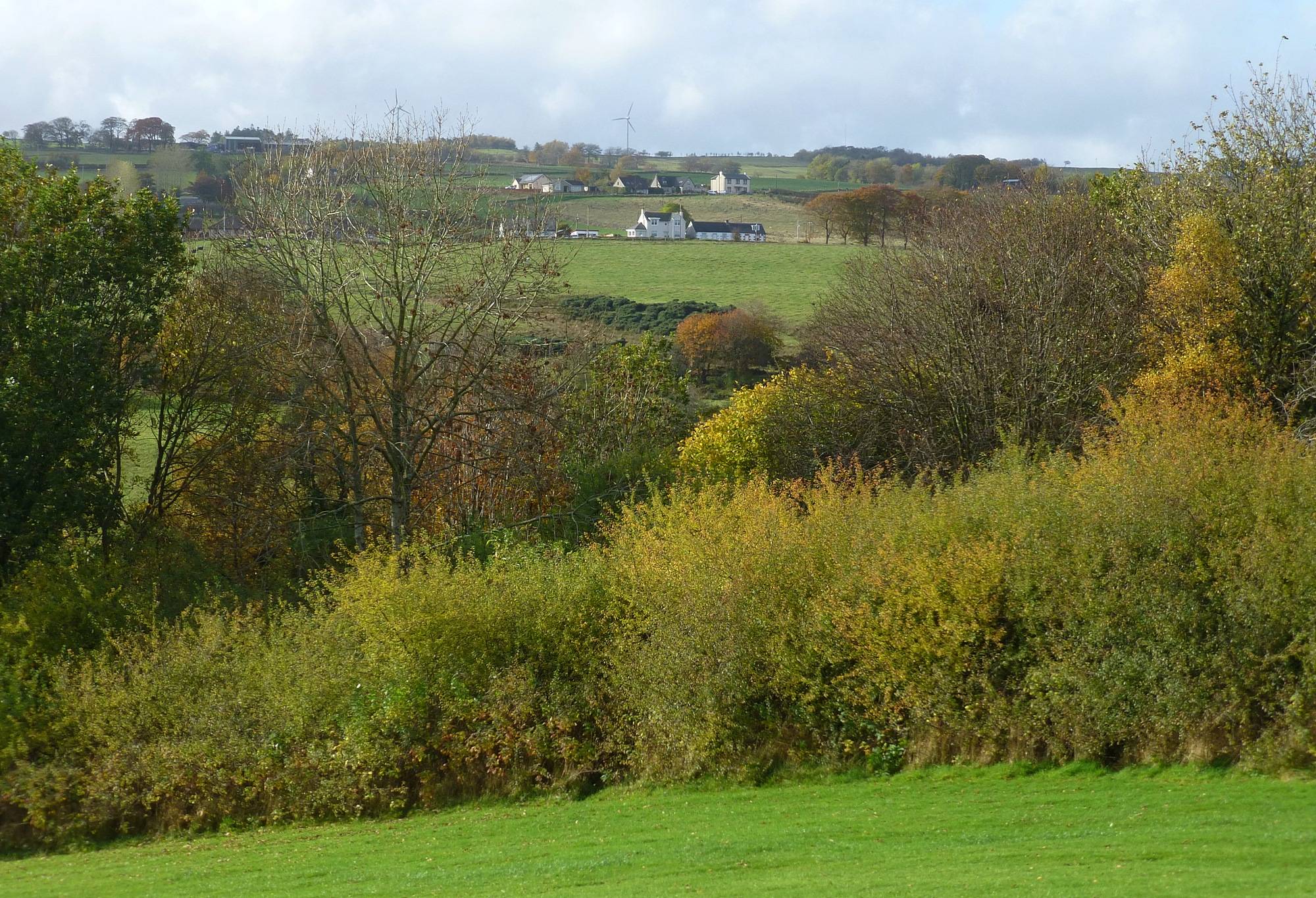 The view across the valley from Hillcrest