Woodpark and Southview, Lesmahagow
Woodpark was social housing built at the top of the valley in Lesmahagow, adjacent to the main trunk route between Glasgow and Carlisle. Despite the "right-to-buy" scheme introduced by the Thatcher government, it is still mainly Couuncil property; only a few houses are privately-owned.
The road forms a loop, one side parallel to the old A74 (now B7078), which then curves round and then goes back parallel to the top of the incline. The views over the village from this section are amazing. As the name Woodpark suggests, this is a wooded area with some magnificent mature trees. The two arms of the loop are joined by Southview which provides an exit to the B7078 and a link to other roads at the top of "The Cut". Woodpark is well served by local buses.
These photographs were taken on the 12th Oct 2015. They start from Southview, going along parallel to the B7078, looping round and coming back to Southview again adjacent to the top of the valley.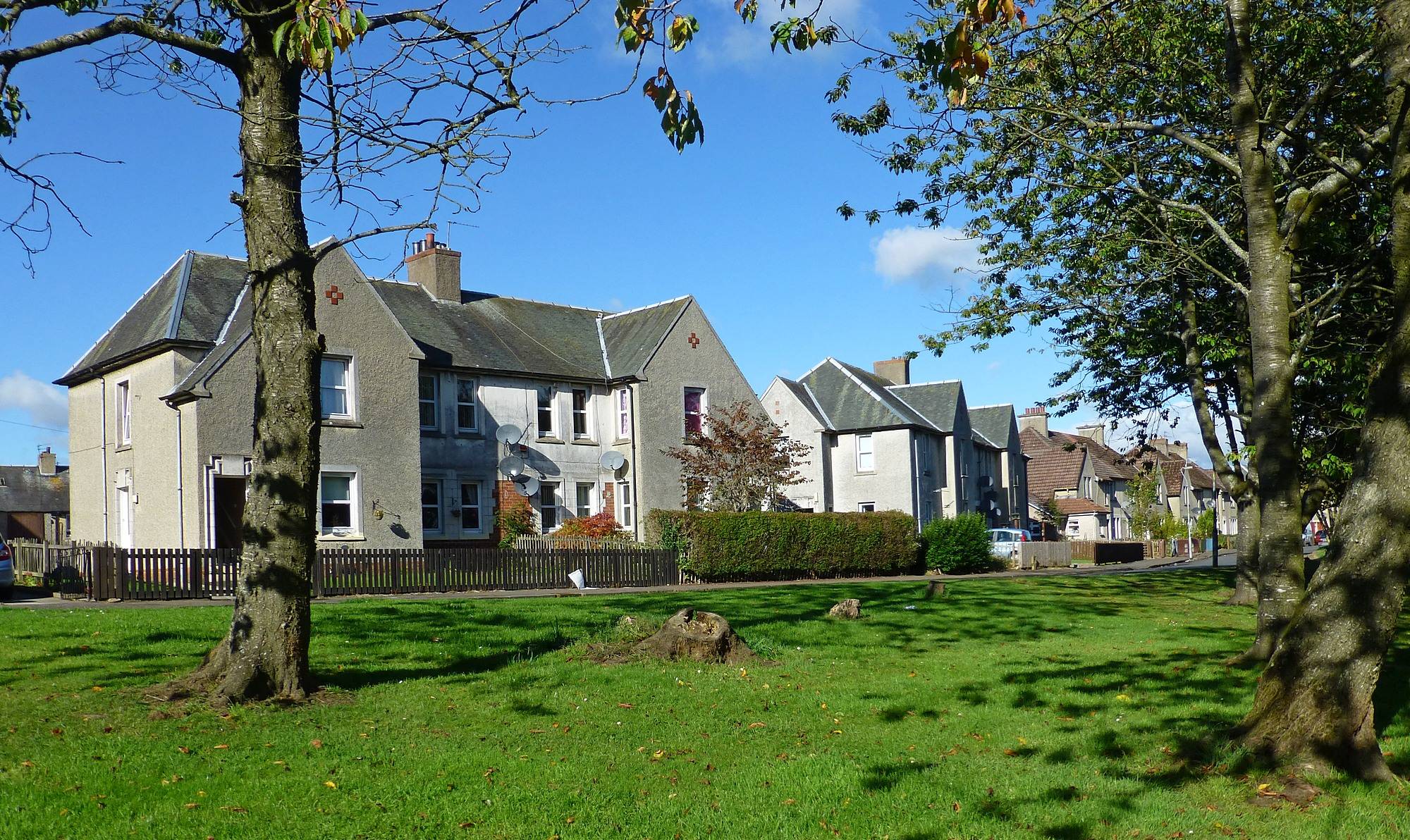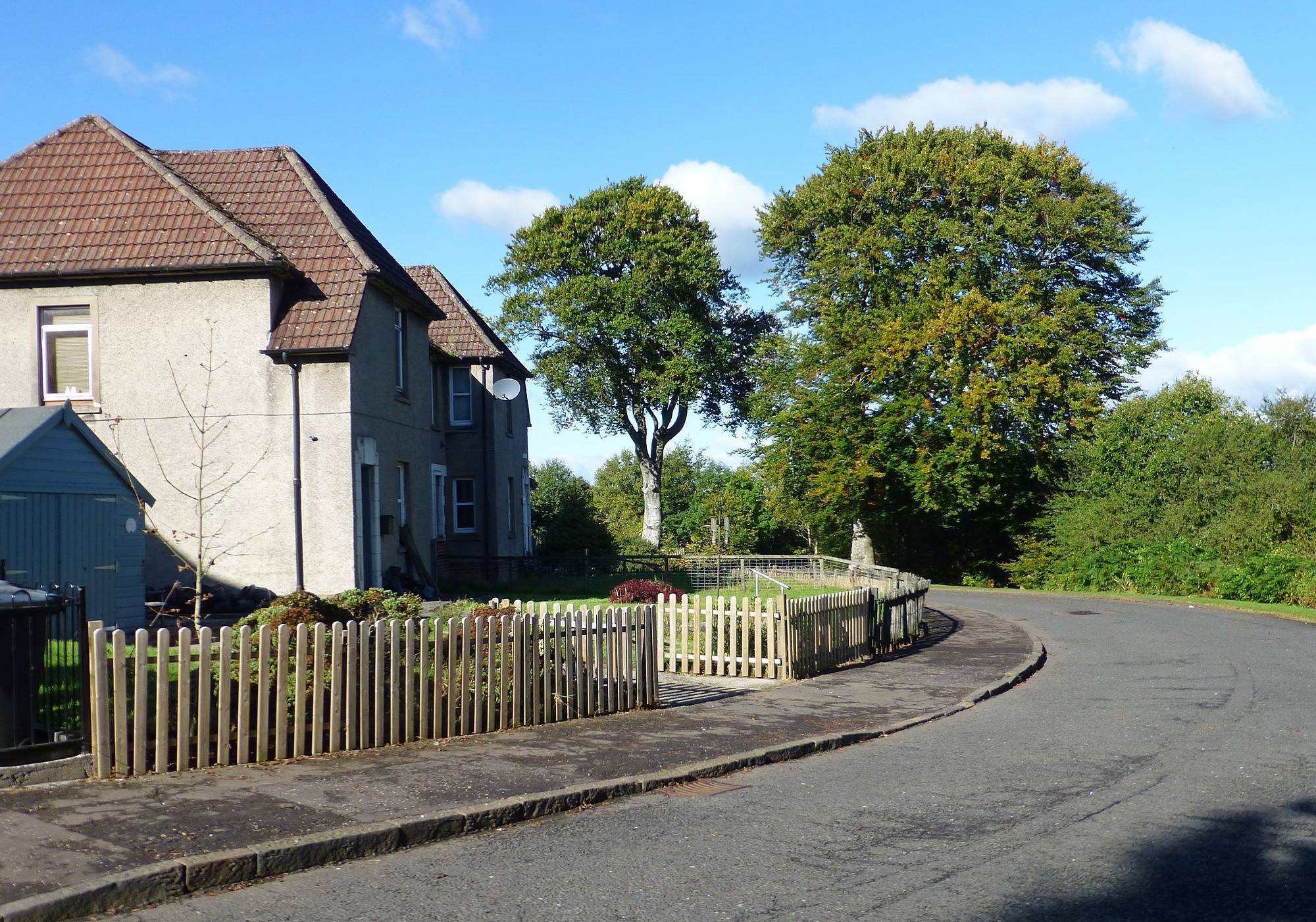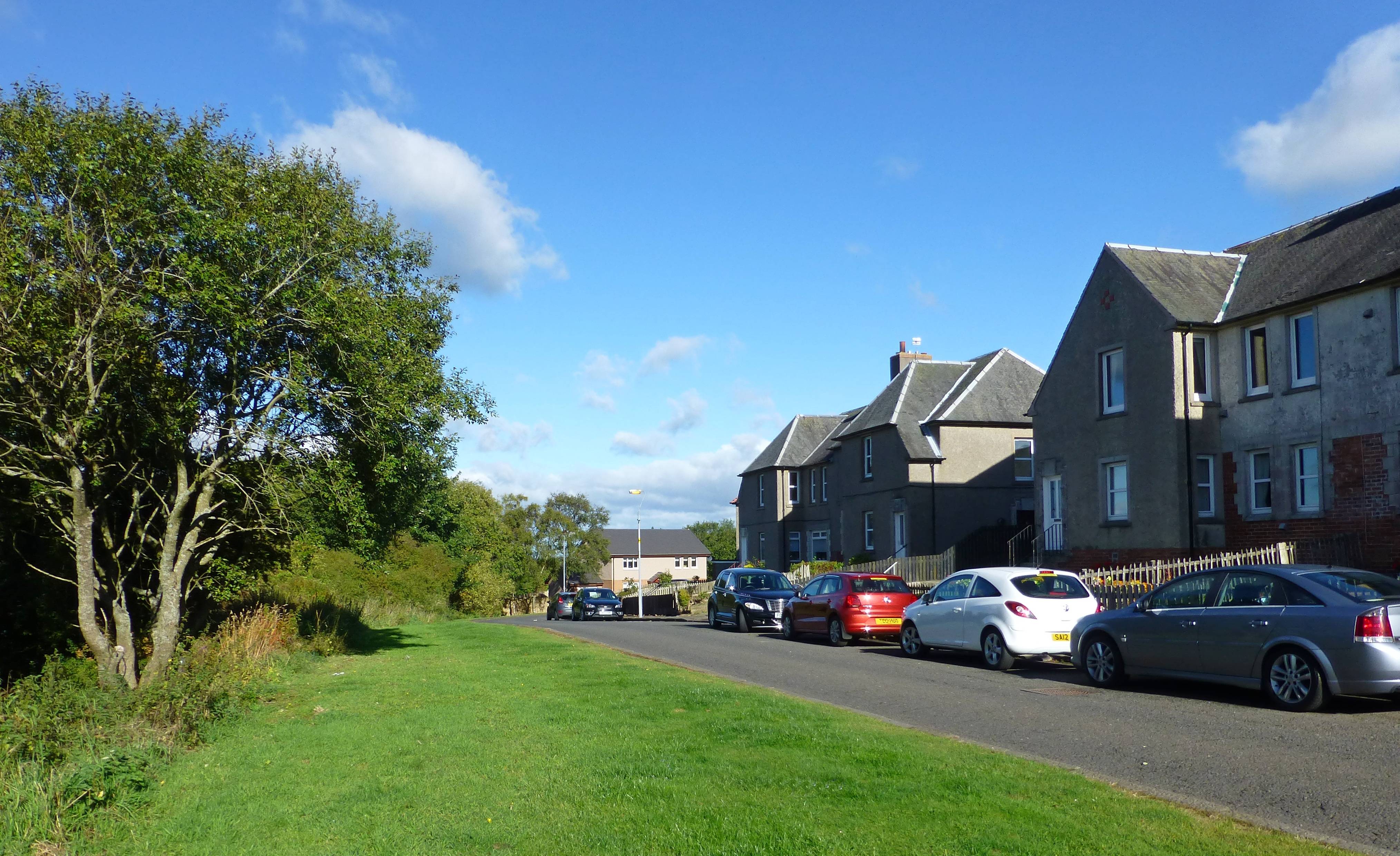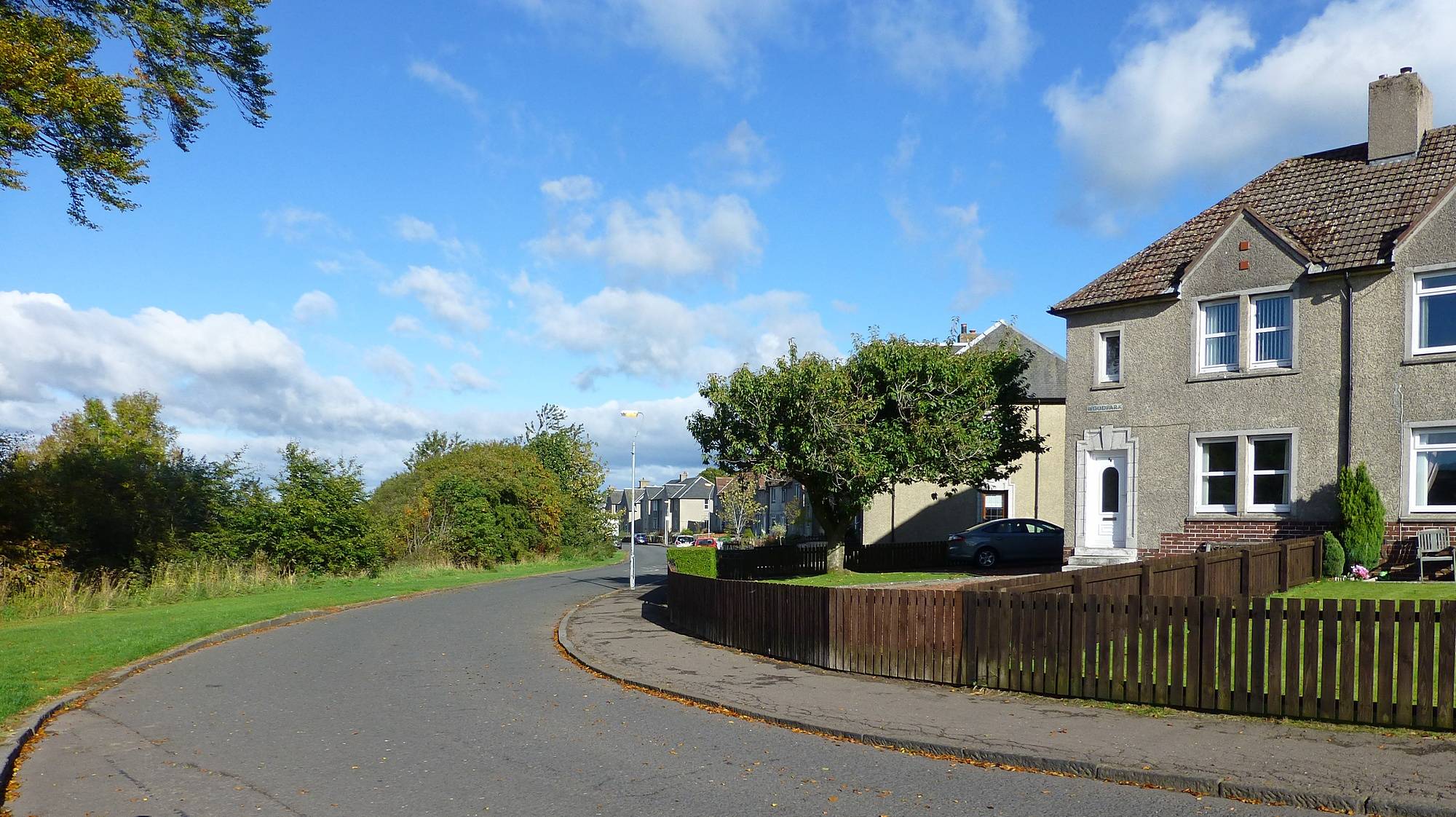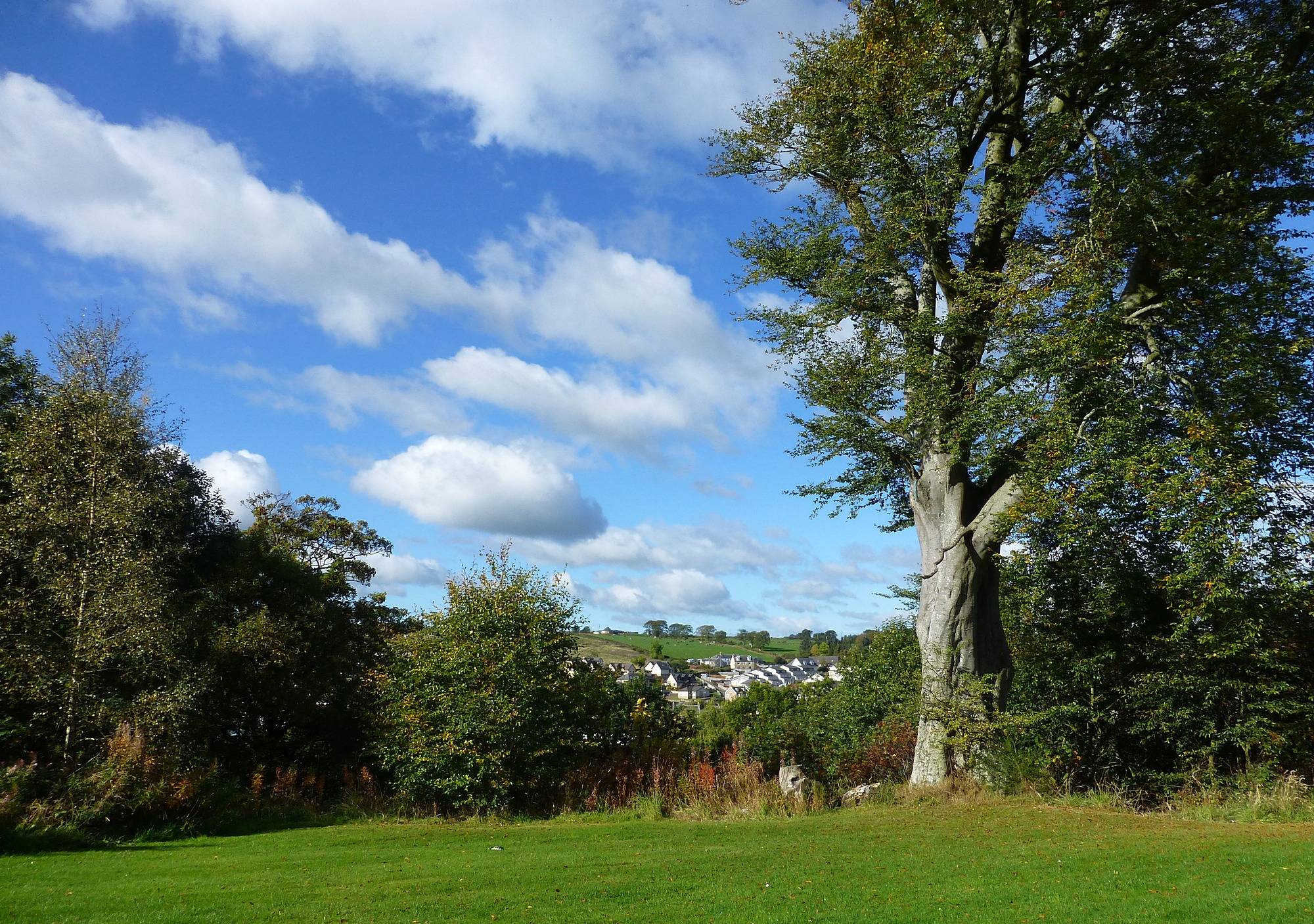 Mature trees and a great view
View over Lesmahagow from Woodpark
Southview