Abbeygreen Road, Lesmahagow
Abbeygreen Road is part of the road leaving the main street (Abbeygreen) and heading towards Coalburn and Lanark. It is used by many of the bus services and joins Turfholm to Balgray Road. Much of it is a wooded hill but when the road reaches near the top of the hill, ther are a number of houses with junctions to Bankhead Road, Bankhead Avenue, Abbots Way and Priory Road.
These photographs were taken on the 21st March 2016, unless stated otherwise.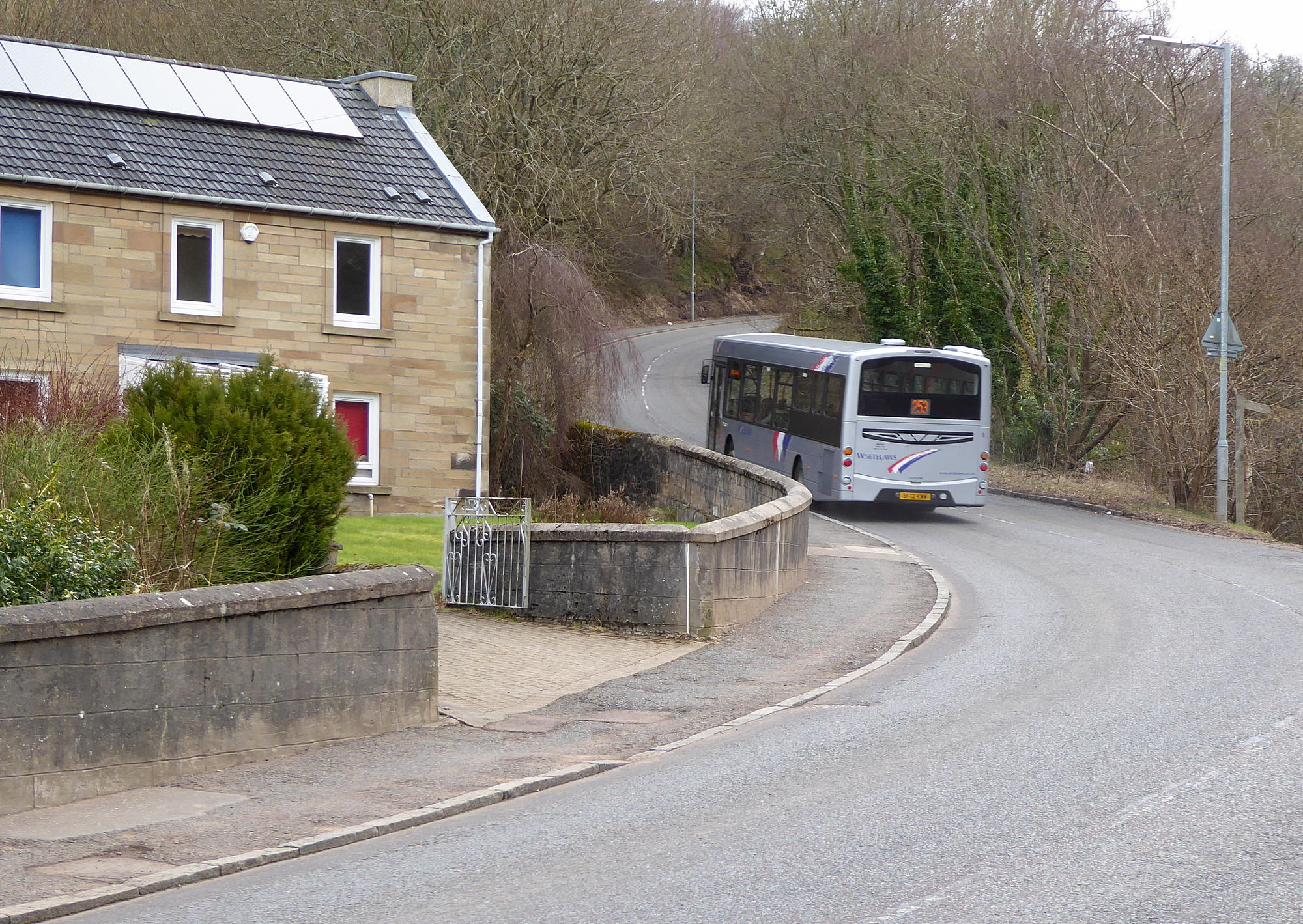 253 Coalburn bus leaving Turfholm and heading up the hill of Abbeygreen Road.
View down the hill of Abbeygreen Road looking towards Turfholm. The entrance to the Birkwood Estate is on the left at the bottom of the hill.
Houses at the top of the hill

Abbeygreen Road - the junction with Bankhead Road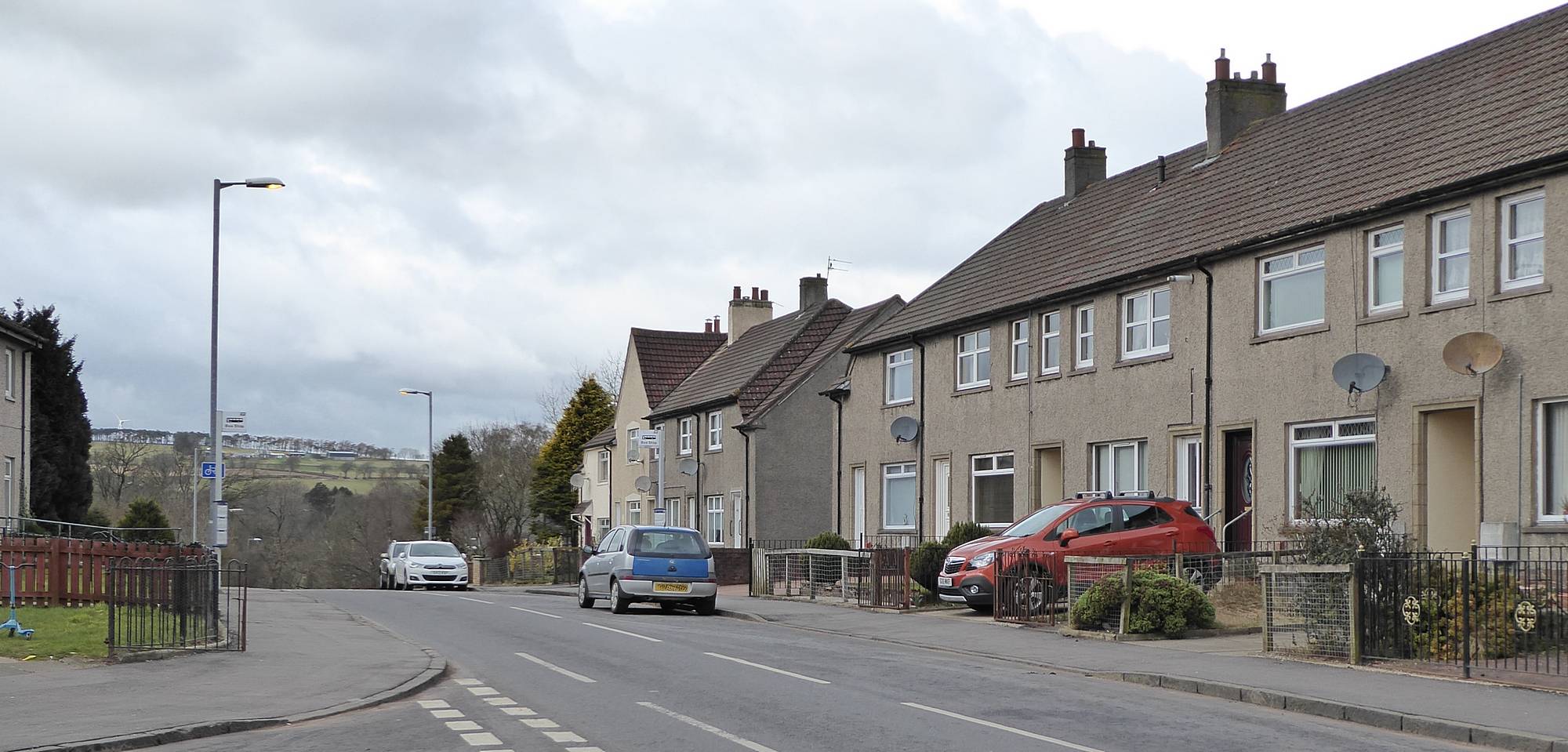 Abbeygreen Road - the junction with Bankhead Avenue is on the left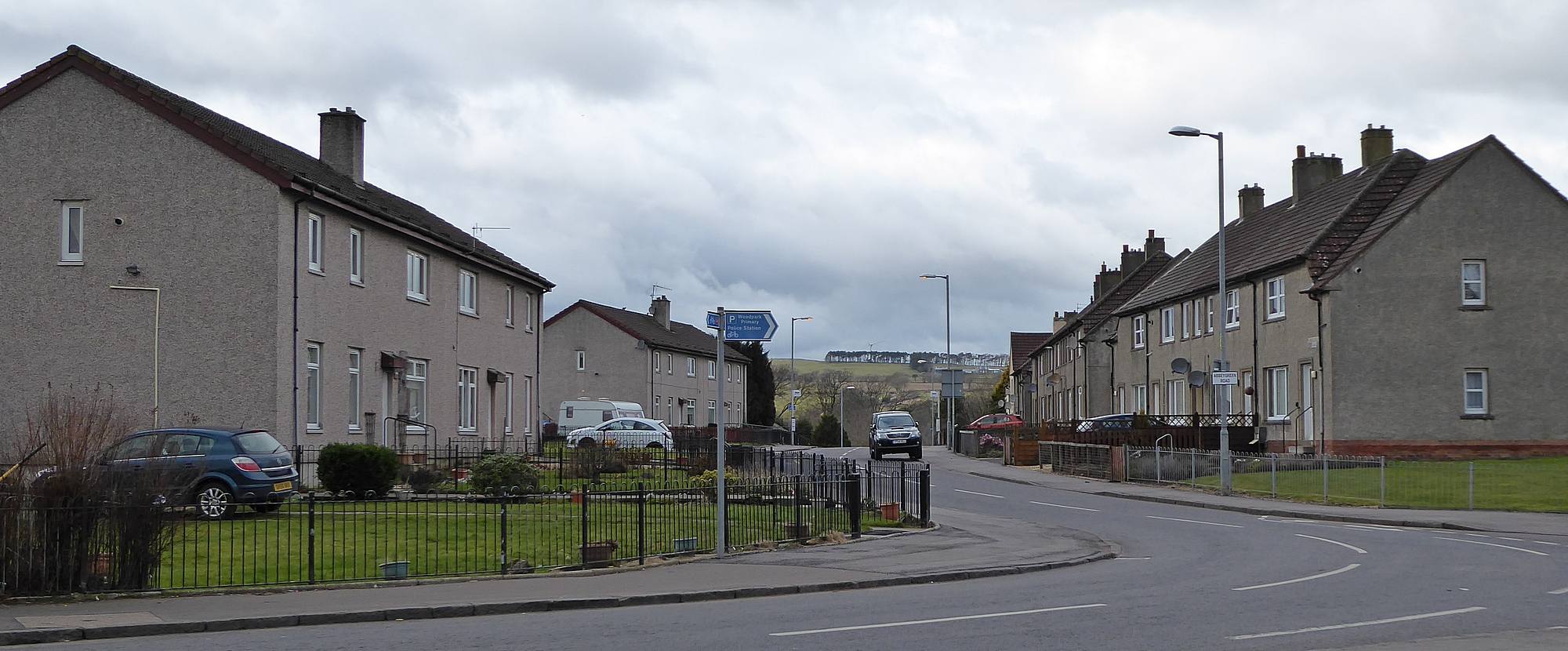 Abbeygreen Road - from the junction with Balgray Road
See also