Welcome to DJH Web
South Lodge, Auchlochan Estate (now Auchlochan Retirement Village) near Lesmahagow. Date: 6th June 2019
More recent photos of the Coalburn, Hollandbush and Auchlochan area.
What's new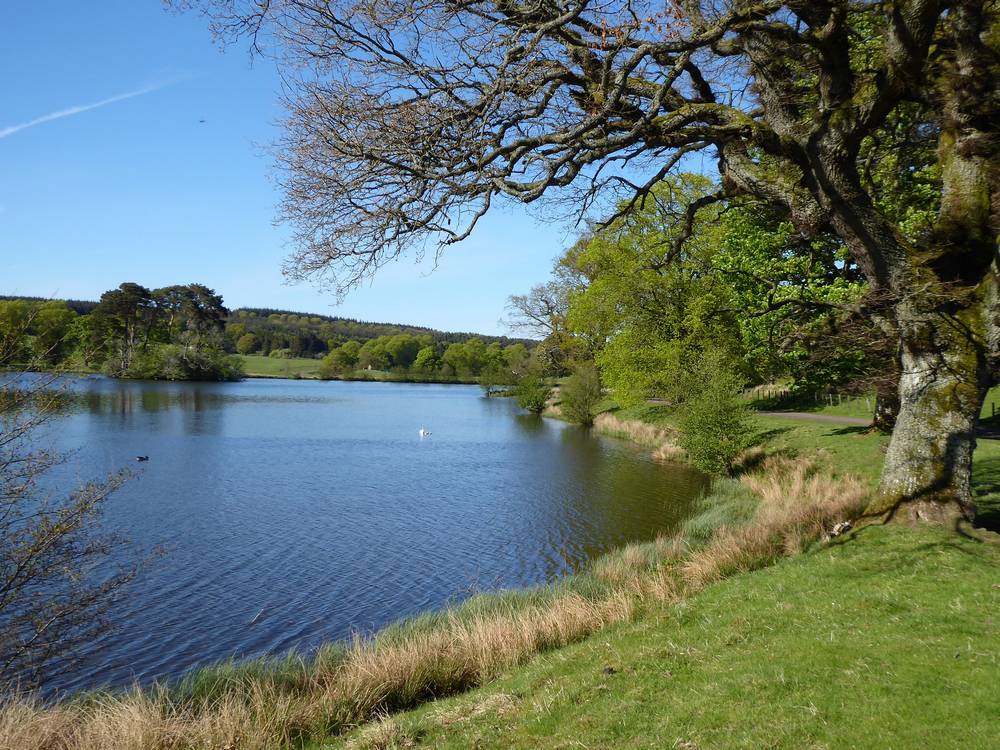 Stable Lake, Douglas Estate. 12th May 2019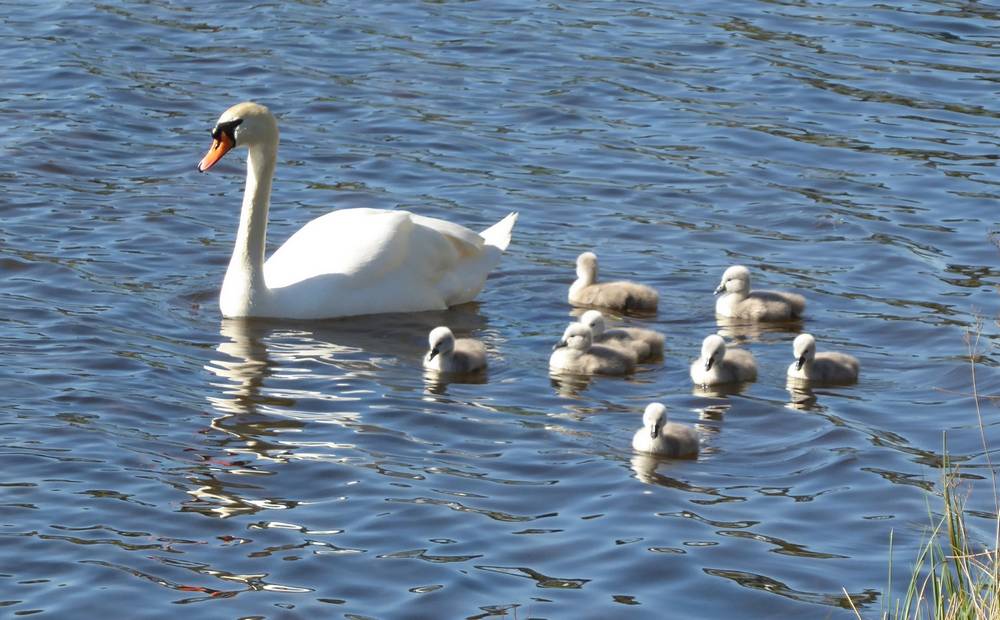 Swan and cygnets on Stable Lake, Douglas Estate. 12th May 2019
12th May 2019. Photos of Douglas and the Douglas Estate. Updated 17th June with additional photos.
7th May 2019. New photos added of Kirkfieldbank.
Because of health problems, I am currently unable to get out easily to take photographs, so development of this website has suffered. I have however created a gallery of photographs of the Scottish Borders based on various trips to that area in earlier years. Added 4th March 2019.
I have created a new gallery of photos I have taken of Ayrshire over the years.
There is a new photogallery of the Clyde Valley which includes previous photos of Crossford and adds photos of Dalserf, Rosebank and Kirkfieldbank.
I have added photographs of Inverarary to the gallery of photos of Scotland and of Biggar to the gallery of South Lanarkshire.
Photos of the Chieftain's Parade and Coronation of Tartan Queen at the Lesmahagow Highland Games 23th June 2018
Photos of the 2018 Blackwood and Kirkmuirhill Gala on the 9th June 2018


Photogalleries of Kirkmuirhill now include images of :-
Over the past few years, I have been photographing a large number of the roads in Lesmahagow. I am organising the photos as a series called "Lesmahagow Road by Road" which can be seen here. The latest entries are Glebe Gardens and Abbeygreen.